Senior members of Myanmar's ruling junta have been purged in a pre-election power struggle that saw security forces occupy its offices.
The chairman and secretary general of the Union Solidarity and Development Party (USDP) have been ousted, as president Thein Sein asserted his authority over the selection of candidates for the poll.
His rival Shwe Mann had been replaced as chairman by vice-chairman Htay Oo – seen as close to the president – party sources told Reuters, while secretary general Maung Maung Thein told the news wire that he had been told that his services were no longer required.
One source said: "Shwe Mann isn't the chairman of the party anymore. He's in good health and at home now."
"They called me and told me that I don't need to come to the office anymore," Maung Maung Thein was quoted as saying from his home.
Shwe Mann still holds the position of speaker of Myanmar's parliament, while his successor will retain his position as vice-chairman.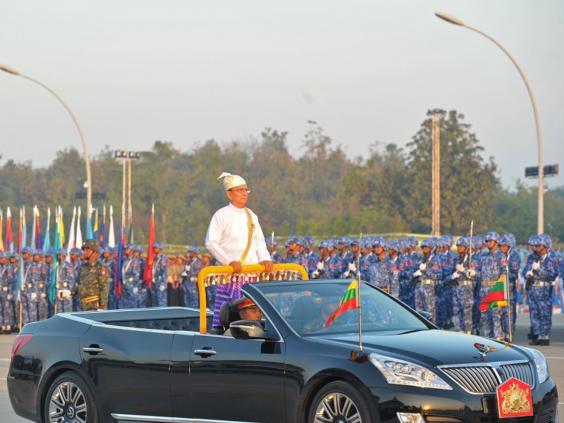 Late on Wednesday, security forces surrounded the headquarters of the USDP, in Naypyitaw, the capital, and prevented party members from leaving, before they reportedly seized the building.
Tensions have been building for months between President Thein Sein and Shwe Mann, both of whom have expressed an interest in leading the country.
The rivalry came to a head at an internal meeting was held at party headquarters on Wednesday to announce the selection of candidates for the election, to be held on 8 November.
The local news site, Irrawaddy, said it was announced that Shwe Mann had been dismissed as the party chairman — infuriating some members.
Minister of Information Ye Htut said on his Facebook page that it was an internal party matter.
"But I heard something is going on with the changing of party leaders or high-ranking offices," he said.
Additional reporting by Reuters and Associated Press
Reuse content