In the months since Narendra Modi was elected as India's Prime Minister, the 64-year-old has cemented his position as something of a fashion icon.
The Indian media devotes considerable attention to the traditional shirts, or kurtas, he has promoted, as well as the more obviously fashionable accessories including sunglasses and designer watch. His fashion status is all the more surprising given his supposed devotion to an austere, frugal lifestyle.
The latest development to catch the attention of the fashionistas were the pinstripes on a suit Mr Modi wore over the weekend when he hosted US President Barack Obama in Delhi.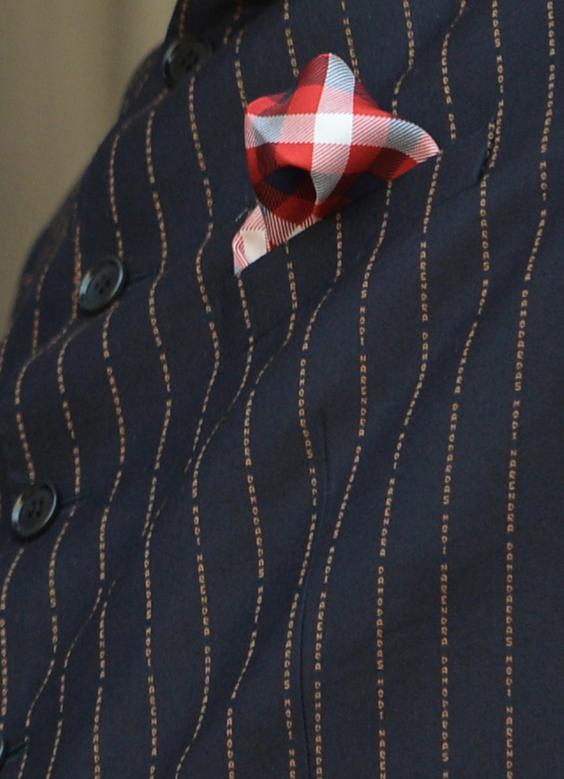 A close-up inspection of the golden stripes that appeared on the navy blue wool jacket suggested they were anything but straightforward. Rather, on examination they spell out Mr Modi's full name - Narendra Damodardas Modi – over and over. His middle name is the first name of his father, who was a tea seller.
Mr Modi changed his clothes three times on Sunday, according to the Wall Street Journal. While some dismissed the attention to detail as nothing more than sheer narcissism, Mr Obama used his toast at the state banquet to describe the Indian Premier as a "style icon".
Follow Andrew Buncombe on Twitter: @AndrewBuncombe
Reuse content