One shouted about God's love as he crossed the frozen river, clutching a Bible. Another swam, drunk and naked. Several US soldiers dashed around land mines.
Time and again, Americans over the years have slipped illegally into poor, deeply suspicious, fervently anti-American North Korea, even as it has become increasingly easy to enter legally as a tourist. To many, the dangerous passage is incomprehensible, especially since tens of thousands of desperate North Koreans have crossed in the opposite direction, at great risk.
The latest incident came on Tuesday night, when a US citizen apparently tried to swim across a river separating the Koreas, eager to meet the North Korean leader Kim Jong-un, local media reported. And on Sunday, Matthew Miller, 24, of Bakersfield, California, who entered legally but then tore up his visa was sentenced to six years of hard labour on charges he illegally entered the country to commit espionage.
Sneaking into autocratic, cloistered North Korea has proven a strange and powerful temptation for some Americans. Sometimes the spur is religious conviction. Sometimes it is discontent with America and a belief things will be different in a country that can seem like its polar opposite. Quite often, analysts say, it's mental or personal problems.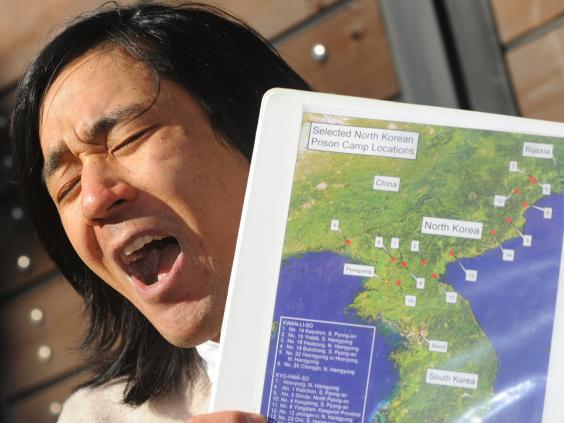 Whatever their reasons, Americans detained in North Korea, including the three currently in custody, are major complications for Washington, which must decide whether to let citizens languish or to provide Pyongyang with a propaganda victory by sending a senior US envoy to negotiate a release.
In the Cold War, a handful of US soldiers, some of whom knew little about life in the North, fled across the Demilitarized Zone and later appeared in North Korean propaganda films.
Charles Robert Jenkins, of North Carolina, deserted his army post in South Korea in 1965. He was allowed to leave North Korea for Japan in 2004.  Other defector soldiers had problems in their military units or issues with family at home. One was reportedly lured north by a female North Korean agent.
In the decades after the war, some Americans harboured "glamorous notions of North Korea as a socialist paradise," said John Delury, an Asia expert at Yonsei University in Seoul. "But that's just not part of the mix any more."
Mental health issues have often played a part, Mr Delury said. "It's seen as a forbidden country ... a place that's perceived in the American mind as being locked down". He added that to cross the border "in some ways could be alluring" to people looking to break social rules.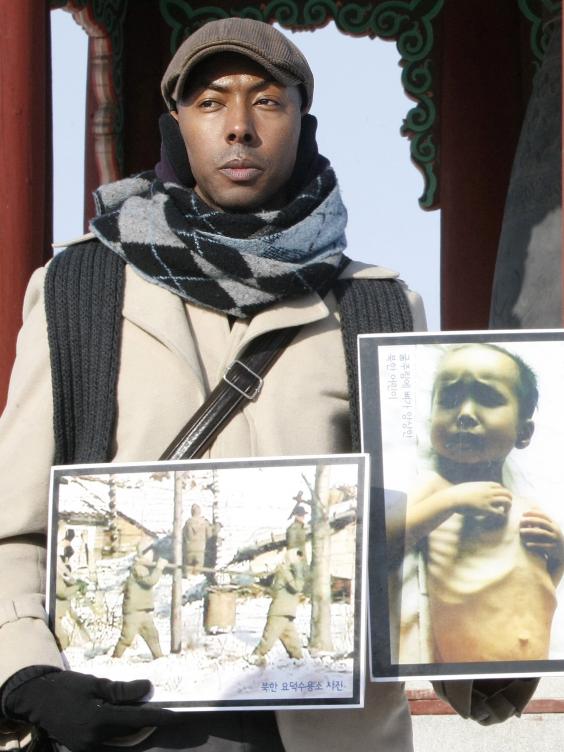 Evan Hunziker had reportedly been drinking with a friend in 1996 when he decided to swim naked across the Yalu River between China and the North. Hunziker, who was released after three months, had drug, alcohol and legal problems. He was later found dead in Washington state in what was ruled a suicide.
Religion has provided a powerful impulse for some to cross. North Korea officially guarantees freedom of religion, but outside analysts and defectors describe the country as militantly anti-religious. The distribution of Bibles and secret prayer services can mean imprisonment or execution, defectors have said. "It is one of the last frontiers to spread the Christian faith, so there are people who would take unimaginable risks" to evangelise there, Mr Delury said.
A Bible in his hand, the American missionary Robert Park walked into North Korea on Christmas Day 2009 to draw attention to human rights abuses and to call for the resignation of the then-leader Kim Jong-il. Mr Park, who was deported from the country in February 2010, has said he was tortured by interrogators.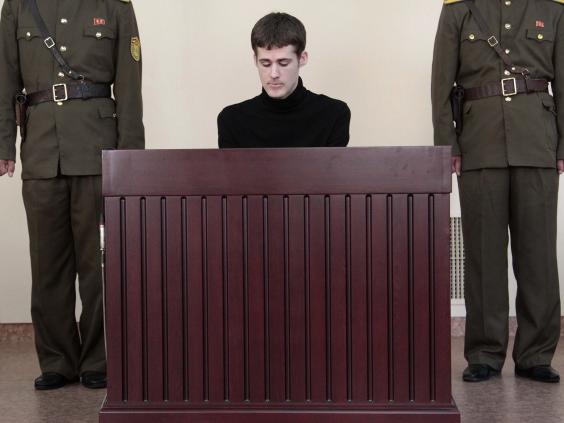 In 2011, ex-President Jimmy Carter visited North Korea to win the release of the imprisoned American Aijalon Gomes, who had been sentenced to eight years of hard labour for crossing illegally into the North from China.
It was unclear what led Gomes, who had been teaching English in South Korea, to cross. But he may have been emulating Park, said Jo Sung-rae, a South Korean human rights advocate who met Mr Gomes. Mr Gomes attended rallies in Seoul calling for Mr Park's release before he was arrested.
For North Korea, getting a senior US official or an ex-President to visit is a huge propaganda coup. It allows Pyongyang to plaster its newspapers and TV screens with scenes meant to show its powerful leaders welcoming humbled American dignitaries, said Andrei Lankov, a North Korea expert at Kookmin University in South Korea.  Washington has repeatedly offered to send its envoy for North Korean human rights to discuss the currently detained Americans, but Pyongyang has so far baulked.
Video: Sketches show what life is like inside a North Korean prison
"The North Koreans are in no hurry," Mr Lankov said. "It's a seller's market. They say, 'This is our price: a senior visit and some concessions. These are our goods, these Americans. If you don't want to pay, that's your problem.'"
AP
Reuse content