A man involved in the planning of a disastrous pop concert where 16 people were killed has been found dead, officials have confirmed.
The body of the 37-year-old, who has yet to be named, was discovered in the early hours of Saturday morning at Seongnam in his native South Korea. Police officials have said they suspect suicide.
His death comes the day after spectators were killed when a ventilation grate they were standing on suddenly collapsed during a performance by popular Asian girl band 4Minute, causing them to plummet 20 metres (60ft) down.
Eleven others were seriously hurt by the disaster at the outdoor concert, including eight who doctors are currently treating for life-threatening injuries.
The man was an employee of Gyeonggi Institute of Science and Technology Promotion, one of the sponsors of the event organised by news website Edaily that saw 700 people turn out.
Police had questioned the man over the incident on Friday and have since warned that the death toll could still rise.
Most of the victims were men in their 30s and 40s, while five women in their 20s and 30s were also among the dead, fire officials said.
A video recorded at the concert was shown on South Korean television network YTN showed the girl band continuing to dance in front of a crowd with most apparently unaware of the accident.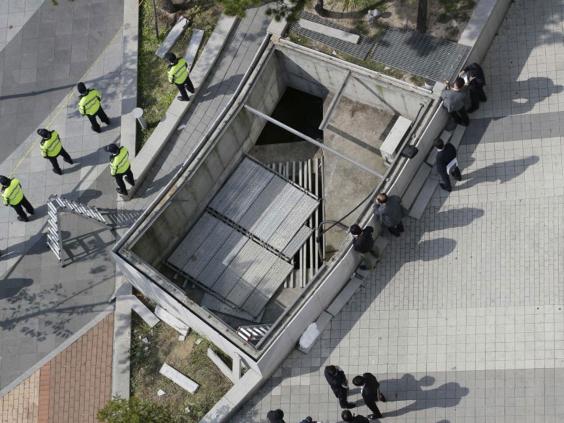 Dozens of people were shown standing next to the elevated ventilation grate, gazing into the chasm that had opened up following its collapse.
The disaster comes as South Korea struggles with the aftermath of a ferry disaster in April that left more than 300 people dead or missing.
Additional reporting by AP
Reuse content