Police in the Philippines have charged the owner and crew of a ferry which capsized of the coast of Leyte, killing at least 56 people, with murder.
189 people were aboard the Kim Nirvana when it overturned in rough waters on Thursday, outside the port of Ormoc.
A total of 19 have been charged, including owner Joge Bong Zarco and Captain Warren Oliviero.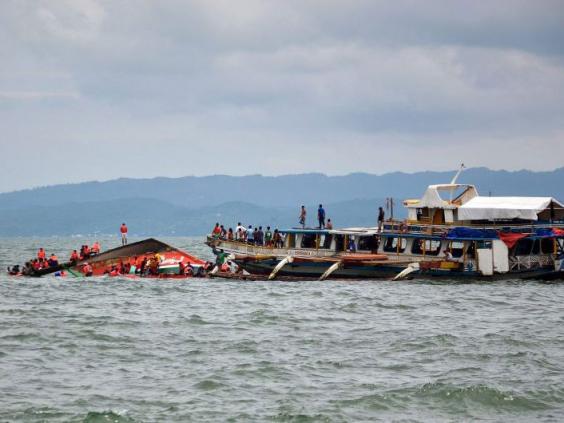 Captain Oliviero said large waves hitting the vessel while it was turning were responsible for the capsizing, but human error and overcrowding are being investigated as possible causes.
He said an initial investigation concluded that the boat capsized as it was making an abrupt turn. Murder is punishable by up to 40 years' imprisonment.
Rhome Nuttall, an American aboard the ship as it capsized, told CNN that the boat was "very crowded."
The ferry was reportedly heading for Camotes, central islands in Cebu province, to the south-west of Leyte.
Ferries are a common mode of transport between more than 7,000 islands that make up the Philippines, where hundreds of people die in boat accidents every year.
Reuse content