Police are ordering that all cows in an Indian district be photographed and their mugshots to be kept on file to stop people eating them.
Malegaon district is attempting to enforce a new ban on beef by carrying out a "census" of cows to ensure that none goes missing in the slaughterhouse.
Mahesh Sawai, deputy superintendent of police (DSP), told the Times of India each and every cow and bullock must be photographed by their owners for police files to be used for "verification purposes only".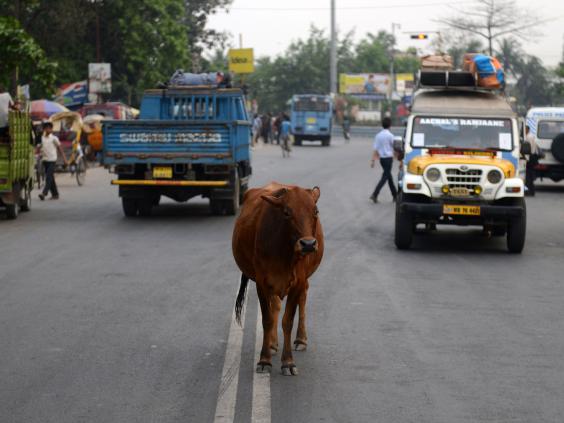 "The purpose is to carry out a census and keep a record," he added.
"If someone alleges that some illegal activity has taken place and if the owner has a photo, it will be easy to establish the truth."
Along with the photograph, owners have to give information about their animal's "unique features", such as colouring, age and tail length, CNN reported.
The beef ban was implemented in Maharashtra, India's most populous state, last month in a move criticised as undermining secularism.
Cows have been seized from suspected slaughterers and two men were arrested for breaking the Maharashtra Animal Preservation (Amendment) Act last month for allegedly slaughtering and selling beef. Around 150kg of the meat was seized.
Previous laws in the state had banned the slaughter of female cows but it the prohibition has now been extended to bulls and bullocks, as well as the sale and "possession" of beef.
Cows are regarded as divine by Hindus, who make up around 80 per cent of India's population, but beef is happily eaten by Muslims and other religious groups.
The meat is already banned in most of north-west India and governed by strict laws elsewhere and there are fears the prohibition could extend under the Hindu nationalist BJP government.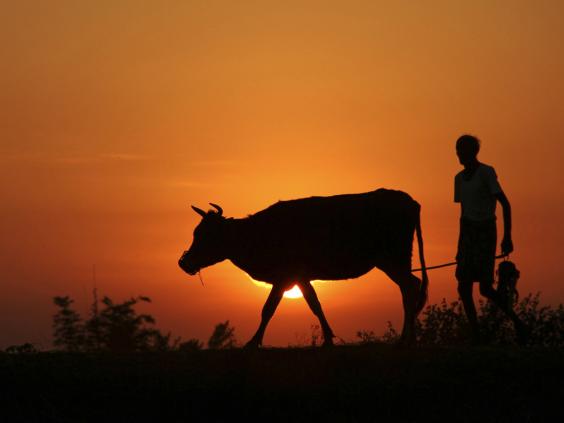 Slaughtering cattle is a non-bailable offence in Maharashtra, punishable by up to five years' in prison and a fine of 10,000 rupees (£110), DNA India reported.
The toughest penalties are found in the state of Haryana, which changed its laws shortly after Maharashtra to raise the maximum penalty for cow slaughter to 10 years in jail.
The sale and consumption of beef is also banned in Gujarat and Madhya Pradesh.
Reuse content