A Bangladeshi blogger whose name is on a "hit-list" of secular writers drawn up by Islamist extremists fears he will be the next to die after three others were hacked to death.
Ananya Azad's own father survived a machete attack in 2004 after he wrote a critique of fundamentalism and he is now being threatened for his own work.
In the wake of the latest murder of Ananta Bijoy Das on 12 May, Mr Azad told the Guardian he received a threatening Facebook message saying: "You would be the next person. So be careful."
"Anyone who has a critical view about religion is exposed," he said. "I probably have reduced my frequency of writing but my nature of writing has not changed."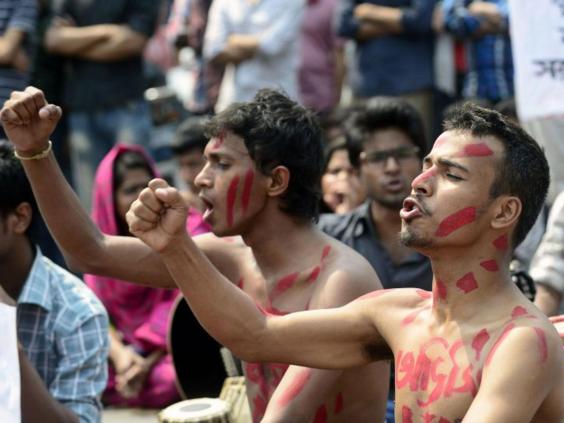 Speaking to the Associated Press in April, Mr Azad said he quit his job as a newspaper columnist and stopped writing blogs after receiving numerous threats but still posts critical comments on Facebook.
Mr Azad was considering fleeing the country and said he spent much of his time indoors.
He is one of more than 80 people on a list of bloggers targeted for their criticism of religious intolerance and extremism in Bangladesh, which is officially secular but has seen mounting attacks on atheists.
Hundreds of thousands of people have protested in the last year for the government to bring in the death penalty for blasphemy and despite resisting those demands, authorities have shut down popular websites and imprisoned bloggers accused of "offending religious feelings".
The list is believed to have originally been submitted to Bangladesh's interior ministry in 2013 by a group of Islamists demanding the named writers be punished for their supposedly derogatory writing about Islam and the Prophet Mohamed, the Guardian reported.
But bloggers believe it is now being used by a group of vigilantes murdering targets with machetes on the streets of Bangladesh.
On 26 February, prominent Bangladeshi-American blogger Avijit Roy, was hacked to death while walking through Dhaka with his wife.
Almost exactly a month later, Washiqur Rahman was cut down with machetes in a frenzied attack in the same city by a group of men believed to be religious students.
On the day of his death his Facebook profile still carried a tribute to Mr Roy with the hashtag #IamAvijit as his profile picture and slogan "words cannot be killed".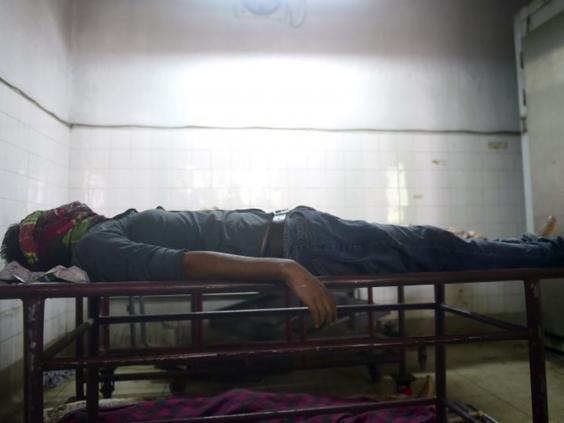 Mr Das' murder was the first outside Dhaka, taking place in the north-eastern city of Sylhet.
He was believed to be a writer for the Mukto Mona website, which had been moderated by Mr Roy before his death.
Many of those under threat, including Mr Azad, demand the banning of Jamaat-e-Islami, Bangladesh's largest Islamist party, although it denies any link to the murders.
A militant group known as the Ansarullah Bangla Team was banned on Monday after being linked to the three murders by police, becoming the sixth Islamst group to be outlawed in Bangladesh.
The country ranks 146 out of 180 countries on the press freedom index by Reporters Without Borders.
Additional reporting by AP
Reuse content