There were celebrations in Pakistan on Tuesday. Officials revealed that almost five years after he was abducted by militants, Shahbaz Taseer, the son of the slain governor of Pakistan's most important province, had been recovered.
Officials said the late governor's son was recovered by security and intelligence forces from Balochistan's Kuchlak area on Tuesday morning, nearly five years after his abduction in the summer of 2011. His rescue comes little more than days after the killer of his father was hanged in a Pakistani jail.
"Intelligence agencies have recovered Shahbaz Taseer from an area near Kuchlak, Balochistan," said a statement released by the army's Inter-Services Public Relations.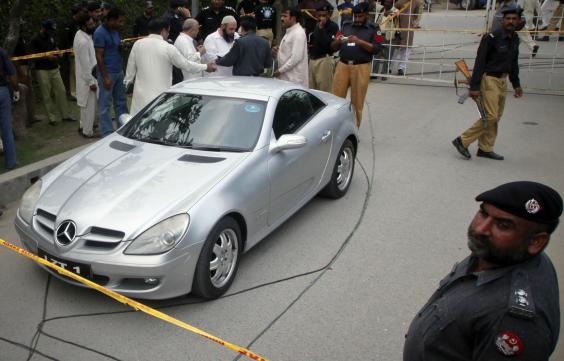 He has now been shifted from Kuchlak to Quetta and is reportedly in stable condition, a security official told Dawn.com. Doctors were also called to conduct a medical checkup, the official added.
Aitzaz Goraya, head of the Counter-Terrorism Department in Balochistan told the website that they had been acting on a tip-off.
"Shahbaz Taseer has been recovered from Kuchlak area of Balochistan. Secret services and CTD personnel conducted a raid at a compound in Kuchlak and recovered a person identified as Shahbaz Taseer."
Kuchlak is a town located around 15 miles north of Balochistan capital Quetta. The district also houses a large number of Afghan refugees. Security sources are yet to confirm the arrest of kidnappers during the recovery operation.
Mr Shahbaz, 33, was said to be in "stable" health and was due to be reunited with his family members.
The son of the wealthy businessman and politician was seized in August  2011 outside his office in the Gulberg area of Lahore, six months after his father died in a hail of bullets fired by his own bodyguard in Islamabad.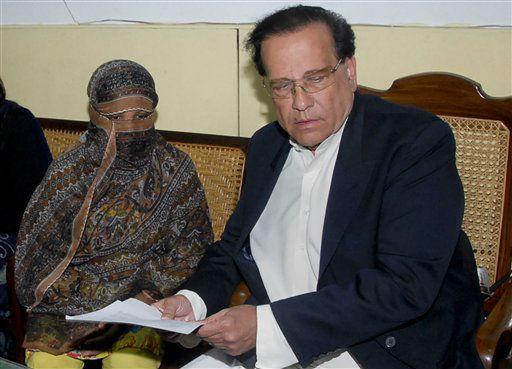 The governor had been one of just a handful of politicians who had spoken out against the country's controversial blaspheny laws, introduced during the days of British rule but tightened and misused over the years. Activists say the law is routinely used to settle personal debts.
Mr Taseer had gone to visit Aasia Bibi, a Christian woman who was sentenced to death after being convicted of blasphemy – an allegation she and her family continue to deny- and who remains in jail in Pakistan.
The full details of the operation have yet to emerge, yet many will be struck by the timing; the recovery of the young man comes just a week after the bodyguard who killed his father, Mumtaz Qadri, was hanged in a jail in the city of Rawalpindi.
Interior Minister Chuadhry Nisar Ali Khan, who was briefing the Senate on the National Action Plan when the news of the young man's recovery broke, also confirmed the development.
"I have some good news. I just received information regarding the recovery of Salman Taseer's son," he said, according to the AP.
In another high-profile kidnapping, the son of former premier Yousaf Raza Gilani, Ali Haider Gilani was abducted from Multan on May 9 2013, outside a Pakistan People's Party office in the run-up to the general election.
Mr Gilani, while congratulating the Taseer family on the recovery of Shahbaz Taseer, expressed hope that his son Ali Gilani will also be recovered soon.