A lot of us would have had those nights in the past.
The ones where far too much to drink has left you slumped in a Primark doorway at two in the morning unable to summon the strength to move or even function.
Well, imagine if during one of these episodes, you unwittingly became the subject of a drink awareness poster.
This is what has been happening to revellers at the Taocho bar in Tokyo, Japan.
After staff became increasingly worried about the number of revellers that had passed out after drinking at the bar, they decided to take action.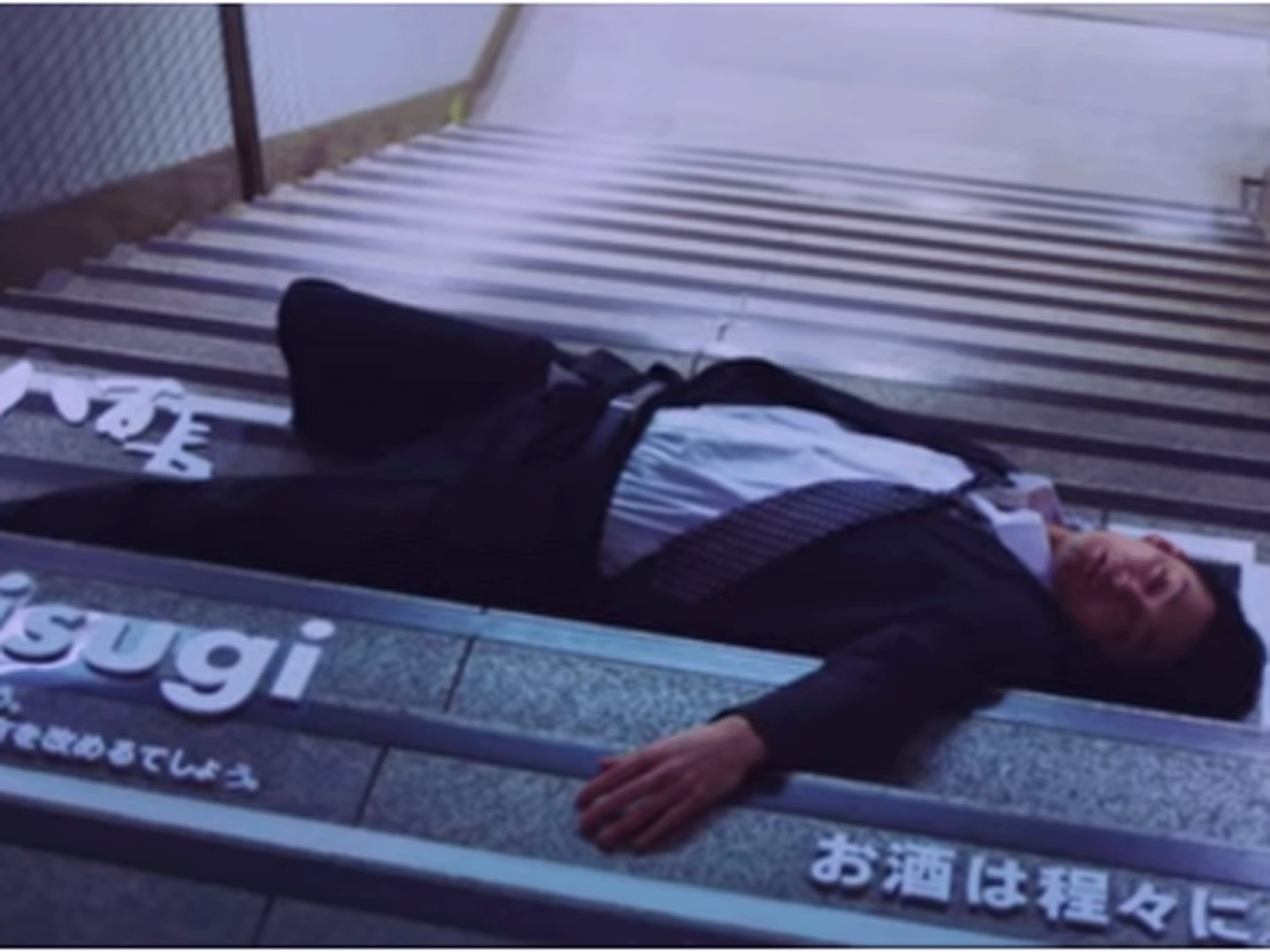 Armed with some duct tape and the slogan '#nomisuig', which means "drank too much" in Japanese, they set out on a campaign to 'frame and shame' the offenders.
After nights of heavy drinking by the bars frequenters, staff would go out and try and snag themselves a passed out victim to teach a lesson.
They would then create a frame around the unconscious figures with the duct tape and place the '#nomisuig' sign beside their heads.
Those that walked past were then encouraged to take pictures and share them on social media websites.
Despite the hilarity of some of the real-life billboards, there is a serious message behind the campaign.
Those that work at Taocho, hope it will make people think a lot harder about how much alcohol they drink.
A spokesman for the bar said: "Japanese people have a great sense of honour, and this is also a way of shaming them into changing the way they deal with alcohol.