A Sri Lankan politician is one of a group of men sentenced to 20 years 'rigorous imprisonment' each for the death of a British tourist and the rape of a woman.
Sampath Vidanapathirana and three others were each given the same jail term by the High Court in Colombo, western Sri Lanka.
Briton Khuram Shaikh was stabbed and then shot to death and his Russian girlfriend raped at a southern tourist resort on Christmas Day 2011.
Charges had been filed against a further two but they have been discharged today.
Shaikh, 32, a "committed" Red Cross worker, was on holiday in the South Asian country with his girlfriend when they were attacked in the resort of Tangalle.
Shaikh, a physiotherapist from Manchester, had been taking a break from his Red Cross work in the Middle East, where he had been providing prosthetics for people who had lost limbs in Gaza.
The couple were believed to have been assaulted after trying to stop a fight at a hotel.
Vidanapathirana, who had been the chairman of Tangalle village council, and his co-defendants were also fined 20,000 rupees (£88) and ordered to pay 200,000 rupees (£900) in compensation each, Reuters reports.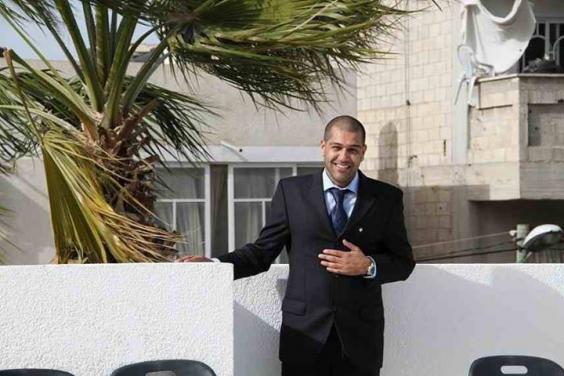 Judge Rohini Walgama said: "I have given this judgment by taking into account the evidence that was led in accordance with my conscience," the BBC reports.
Shaikh's then-girlfriend and his brother, Nasser, were in court to see the sentences being passed.
"Whilst our family and friends find it difficult to come to terms with the tragic loss, I hope today can bring some comfort to everyone involved that we achieved the justice we set out for and the country can move forward in a better place for many, ensuring no other person suffers the same fate as my brother," Nasser said in a statement.
A 'Justice for Khuram Shaikh' campaign had been spearheaded by Nasser.
The conclusion of the case comes after heightened tensions between British diplomats and Sri Lankan officials, who were accused of being too slow in bringing the four to justice.
There were also allegations that Vidanapathirana had been given impunity thanks to his connections with the family of President Mahinda Rajapaksa and that the defendant had been intimidating witnesses.
Additional reporting by agencies
Reuse content