A student is reportedly suing his university in China after being expelled for having a non-contagious blood disorder.
Zheng Qing, not his real name, is demanding that the China Institute of Industrial Relations, in Beijing, reverses the decision to exclude him, the Global Times reported.
The 21-year-old has haemophilia, an inherited condition that affects the blood's ability to clot, leaving sufferers susceptible to heavy blood loss after injuries or internal bleeding.
His lawyer, Wang Qiushi, told the Global Times the case marked the country's first case of "education discrimination over rare diseases".
"His major [journalism] requires little physical strength, so it is unlikely to affect his studies," he added.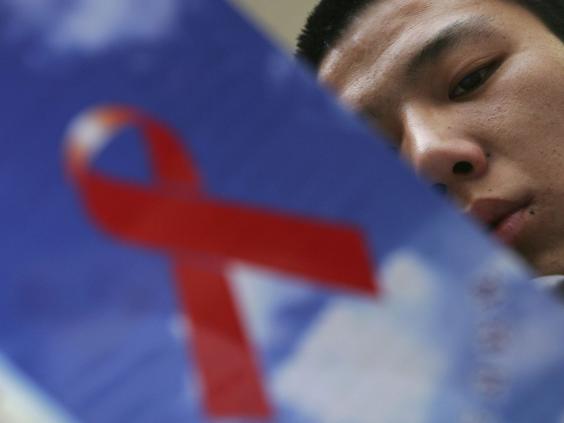 Zheng was reportedly expelled on 6 January but claimed the university had previously put pressure on him to drop out in September last year.
In that month, he reportedly left military service because of the risks of his condition and doctors suggested he leave school because of the possibility of "haemorrhage at any time".
When contacted by the China Education Daily in December, the university referred to guidelines issued by the national Ministry of Education in 2003 stipulating that students could be refused admission if they have "serious blood diseases, and endocrine, metabolic, or rheumatic diseases".
But Wang said the paragraph refers only to students who "cannot finish their studies or take care of themselves", which his client is able to.
It was unclear whether Zheng had stated his haemophilia on entry forms for the university.
The China Institute of Industrial Relations declined to comment when reached by the Global Times on Thursday.
A lawsuit has been filed with a district court in Haidian, Beijing, but it is not certain whether it will be heard.
China was criticised for its treatment of HIV patients in December after more than 200 villagers in Sichuan province asked authorities to "isolate" and eight-year-old boy with the disease.
Villagers reportedly ostracised the boy because of misplaced fears about the danger to their health, leaving him playing alone in the woods instead of going to school.
In August last year, two passengers with HIV sued a budget Chinese airline for refusing to let them board a plane and in 2013, the Chinese Government proposed a ban on sufferers using public bathhouses.
Reuse content