Heavy rainfall in China has formed a seven-metre-deep lake in its central Hunan province.
The body of water is more than 150 square kilometres, or 58 square miles, according to the BBC, which broadcast a video showing rescue workers in a boat speeding past partially submerged homes.
The torrential rain that has been falling across central and southern China for several weeks has caused substantial damage to infrastructure, with flood water submerging buildings, cars and roads.
Several provinces and regions in China including Guangdong, Hunan, Guizhou, Jiangxi, Fujian, Zhejiang and Guangxi have seen "relatively serious" flooding, according to Xinhua news agency.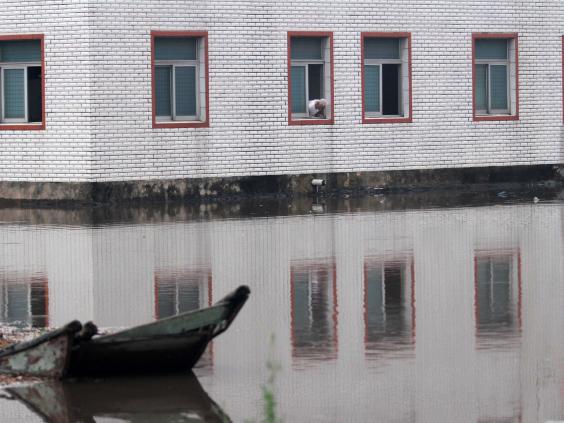 On Friday, Xinhua reported that over 8,000 people in Hunan Province have been affected by the downpours, and more than 7,500 have been relocated.
An estimated 350,000 people in neighbouring Guizhou province have been affected, with over 3,800 forced to relocate. The cost of damage in this province alone is thought to have passed 120 million yuan (19.2 million US dollars).
According to the State Flood Control and Drought Relief Headquarters, floods in 19 provinces and regions have killed 134 and left 12 missing so far this year.
Reuse content