Two Sikh men broke strict religious rules by removing their turbans to save four teenagers from drowning in a canal in Punjab, India.
Inderpal Singh unravelled his turban and threw it into the water as a lifeline to the teenagers, who had entered the canal as part of a religious ceremony in which idols of the god Ganesh are immersed in water, when a gush of water made them lose their balance and fall in. 
"I had no time to think and quickly removed my turban and threw at the drowning boys and pulled them in," Mr Singh told NDTV.
On the other bank of the canal to Mr Singh, Kanwaljit Singh also took off his turban to help the boys.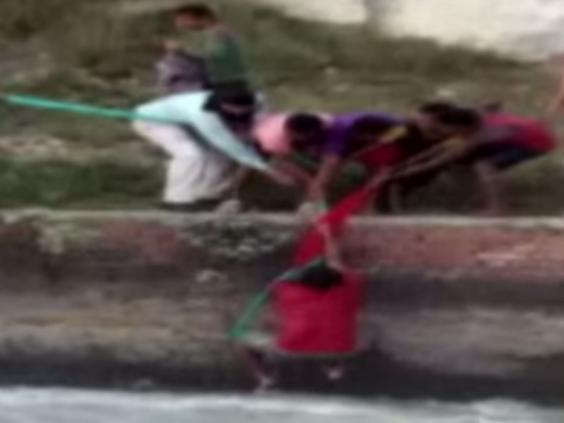 "My immediate reaction was to jump into the canal and try to save them. But I cannot swim. So I removed my turban and used it to save the boys," he said.
The rescued men, who were later identified as Inderpal Singh, Jiwan Singh, Kamalpreet Singh and Inder Tiwari, praised their rescuers for their bravery, India Today reports.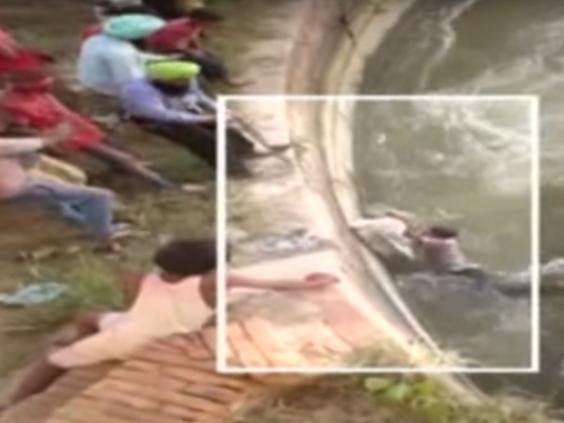 The turban is one of five articles of faith worn by Sikhs, representing spirituality, honour and piety. According to the religious tenets of Sikhism, it should not be removed in public and can only be taken off in the privacy of the home.
Earlier this year, another Sikh man was praised after he helped treat an injured six-year-old by taking off his turban and laying it beneath the child's bleeding head.
Harman Singh came to help the boy, he took off his #turban and used it to support the boy's neck... #sikhbeard pic.twitter.com/7Qoy51t9QR

— ੴ The Sikh Beard ੴ (@sikhbeard) May 16, 2015
The man, Harman Singh, was later given new furniture from a local furniture shop as a gift to repay his kindness.
At the time, Mr Singh said: "I wasn't thinking about the turban. I was thinking about the accident and I just thought, 'He needs something on his head because he's bleeding.' That's my job -- to help."
Reuse content