One person died and one million more were evacuated from their homes after a powerful typhoon hit Japan over the weekend.
Typhoon Storm Halong caused swollen rivers and landslides as it lashed Japan's coast and headed in towards the country's interior.
On Saturday night, one 78-year-old was found dead in Iwate after he was swept away by an overflowing irrigation canal at his farm.
Another man was reported missing after he decided to go surfing in the rough seas off the coast of the Wakayama prefecture on Japan's Honshu Island. 
According to reports from Japan's public television station NHK, 52 people were injured, including one woman who broke her ankle when a portable toilet fell on her while she was trying to escape the weather.
Others were evacuated, with two towns in the Mie prefecture with populations well over 500,000 ordering all of their residents to move to safer ground.
In total, NHK estimated that the storm had led to nearly 1.5 million people being evacuated from their homes across the country.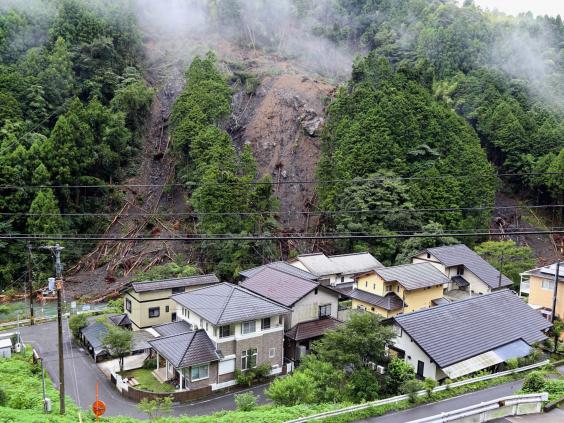 Typhoon Storm Halong also caused major disruption to land and air traffic.
On "Obon", a national holiday week for the country, over 470 flights were grounded, leaving many travellers stranded at airports across the country.
Halong made landfall near Aki, Kochi prefecture, on Saturday, at around 6pm local time (9pm GMT). Since then it has moved northwards, leading to torrential rain and winds of up to 110 mph in the Mie prefecture to the west of Tokyo rain.
Japan's meteorological office said they expected further disruption throughout the coming days, as the typhoon moves towards Japan's capital Tokyo.
Additional Reporting AP