US officials say artillery weapons have been detected on artificial islands allegedly being built by China, in what has been described as a "disturbing and escalatory" development in the South China Sea dispute.
The US, which is understood to have made the discovery several weeks ago, this week called for any land reclamation in the disputed region to be brought to an immediate end, as it urged for China and other countries near the sea to find a peaceful solution.
Republican Senator John McCain, chairman of the Senate's Armed Services Committee, has said the presence of weapons on the artificial islands would not lead to conflict, but warned it would escalate tensions.
"It is a disturbing development and escalatory development, one which heightens our need to make the Chinese understand that their actions are in violation of international law and their actions are going to be condemned by everyone in the world," he said.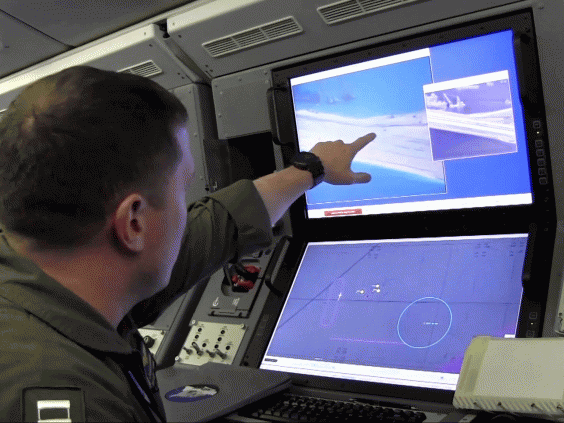 "We are not going to have a conflict with China but we can take certain measures which will be a disincentive to China to continue these kinds of activities," he said.
Pentagon spokesman Brent Colburn has said the US was aware of the weapons, but has not provided any further details.
China's foreign ministry spokeswoman Hua Chunying meanwhile has said she had no information about the artillery, Reuters has reported.
China's territorial disputes
China's territorial disputes
1/5 South China Sea

A satellite image of what is claimed to be an under-construction airstrip at Fiery Cross Reef in the Spratly Islands in the disputed South China Sea

2/5 South China Sea

Chinese dredging vessels are purportedly seen in the waters around Mischief Reef

3/5 South China Sea

A Chinese Guided Missile Frigate Hengshui docked at a port in Yalong Bay in Sanya, south China's Hainan Province. China's military compared its controversial island reclamation project in the South China Sea to ordinary construction going on in other parts of the country, such as the building of roads and apartments

4/5 South China Sea

The alleged on-going land reclamation of China at Subi reef is seen from Pagasa island (Thitu Island) in the Spratlys group of islands in the South China Sea, west of Palawan, Philippines

5/5 South China Sea

U.S. military forces aboard Amphibious Assault Vehicles (AAV) manuevre on South China Sea near the shore of San Antonio, Zambales during the annual "Balikatan" (shoulder-to-shoulder) war games with Filipino soldiers in northern Philippines. The U.S. Marine Corps is bringing together foreign commanders from amphibious forces deployed mostly in the Asia-Pacific for a conference aimed at taking initial steps to integrate their operations, with China excluded from the event, according to officials and planning documents
The announcement comes after China this week issued a strategy paper saying Beijing would "surely counterattack if attacked".
The document was released shortly after Beijing lodged a complaint against the US for flying a surveillance jet over the disputed territory.
The US claims Chinese dredgers have added approximately 2,000 acres to five outposts in the Spratly Islands in the South China Sea.
The US has also raised concerns that China will try to use reclaimed land in the area for military purposes.
Surveillance footage of the area has been released which appears to show dredgers creating islands, while what is purported to be an airstrip can also apparently be seen.
On 27 May US Defence Secretary Ash Carter called for the island building to end, calling it "out of step" with regional consensus.
He also said US military aircraft and warships would continue to operate in the area – as permitted by international law.
"China's actions are bringing countries in the region together in new ways," he said.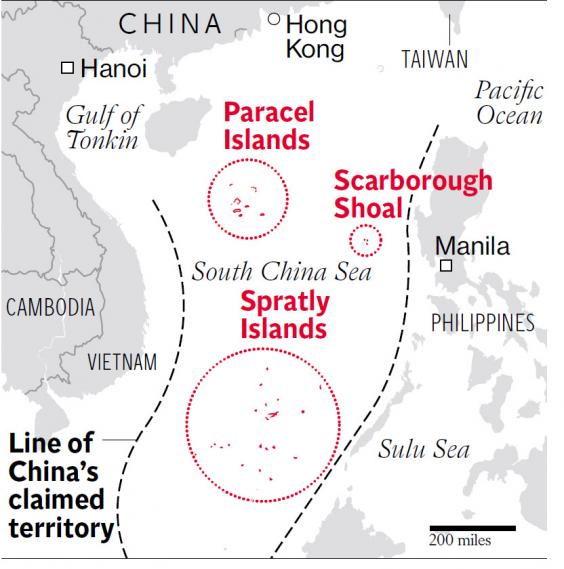 "They're increasing demand for American engagement in the Asia-Pacific. We're going to meet it."
He went on to say: "We will remain the principal security power in the Asia-Pacific for decades to come."
Beijing meanwhile has accused the US of "double standards."
At a briefing this week Hua Chunying said: "I want to empathize that the U.S. has been selectively mute on individual countries that have selectively occupied China's islands and reefs, but have made irresponsible remarks on the construction activities that are lawful, fair and reasonable within China's scope of sovereignty."
"The Chinese people can make their own judgment. No one has the right to tell China what to do," she added.
It was reported last week that China had started making its nuclear missiles more powerful, in what was interprted as a show of force amid the ongoing South China Sea dispute.
According to The New York Times, the process of upgrading its long-range missile arsenal will see the number of Chinese warheads that could potentially reach the US double.
Additional reporting by Reuters and AP
Reuse content