The controversy over the deadly US bombing of a hospital in Afghanistan has taken another twist after a senior US commander said the airstrike that killed 22 people had been requested by Afghan forces.
Speaking at the Pentagon, General John Campbell, the top American commander in Afghanistan, said the military had at first incorrectly reported that American troops were under direct threat.
Rather, he claimed, the operation was requested by Afghan forces who came under attack close to the hospital, and who then contacted a US special forces team
"An airstrike was then called to eliminate the Taliban threat and several civilians were accidentally struck. This is different from the initial reports which indicated that US forces were threatened and that the airstrike was called on their behalf," he said, according to the Associated Press.
Asked how close the Americans were to the scene of the fighting when the strike was called in, Mr Campbell refused to answer, repeating that it would "come out in the investigation."
After the news conference, Doctors Without Borders, which had said on Sunday that it was pulling its operation out of Kunduz, released a statement calling for an independent investigation, and criticising the changing US narrative.
To be clear; not a single member of our staff reported any fighting inside #Kunduz hospital compound prior to US airstrikes Saturday morning

— MSF International (@MSF) October 4, 2015
"Their description of the attack keeps changing - from collateral damage, to a tragic incident, to now attempting to pass responsibility to the Afghanistan government," said Christopher Stokes, general director for MSF.
"The reality is the US dropped those bombs. The US hit a huge hospital full of wounded patients and MSF staff. The US military remains responsible for the targets it hits, even though it is part of a coalition. There can be no justification for this horrible attack.
"With such constant discrepancies in the US and Afghan accounts of what happened, the need for a full transparent independent investigation is ever more critical."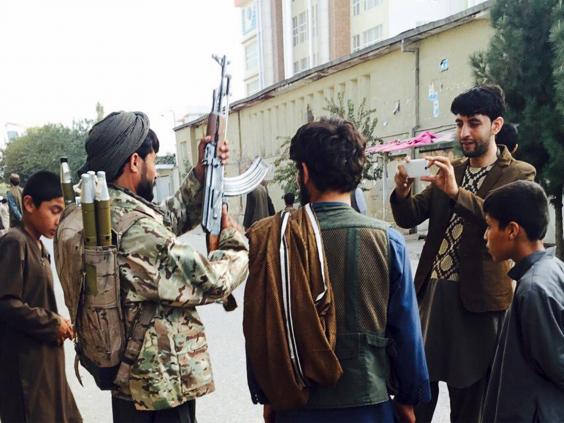 The airstrike, carried out in the the early hours of Saturday morning, came amid ongoing fighting after Taliban forces seized control of large parts of the city a week ago. On Monday, reports said police and residents said that Afghan forces had regained control of most of the besieged city and some shops in the centre of the provincial capital opened for the first time since it fell a week ago.
Reuters said that government forces had raised the national flag over the provincial governor's house for the first time since losing control of much of the city.
White House spokesman Josh Earnest said he would not comment ahead of two inquiries that had been launched into the incident.
"The president expects a full accounting of what happened," he said.
Reuse content