A US military helicopter has crashed on a boat off the coast of Japan, injuring several people.
Six military personnel were hurt when a UH-60 Black Hawk owned by the US Army hit the deck of a ship sailing 20 miles east of Okinawa.
A spokesperson for US Forces Japan said the incident happened at 1.45pm local time (5.45am BST) today during a training mission.
Screenshots showing some details from #Blackhawk crashed on USNS Red Cloud near #Okinawa pic.twitter.com/RdMM5Ji3p0

— Abraxas Spa (@AbraxasSpa) August 12, 2015
The official described it as a "hard deck landing" on the USNS Red Cloud, a military cargo ship.
"The helicopter is currently on the deck of the USNS Red Cloud," a statement said.
"The injured were transported to the US Naval Hospital at Camp Foster.
"The helicopter was conducting a local training mission. The cause of the incident is under investigation."
Images broadcast by NHK showed what appeared to be the wreckage on a ship's deck, with the helicopter's tail rotor completely broken off.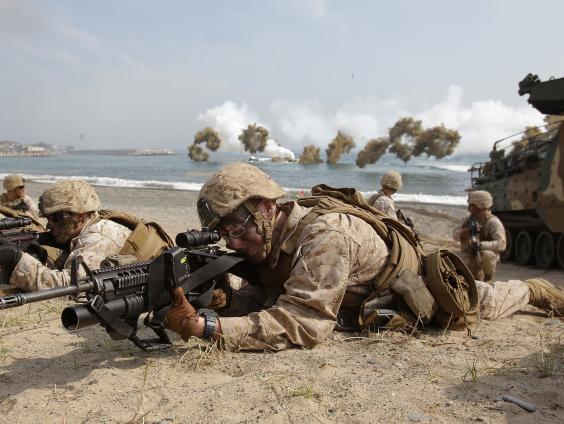 Officials from the Japanese defence ministry said the crash happened near Camp Schwab, a US Marine base on north-eastern Okinawa.
Camp Schwab is the proposed new home for Marine Corps Air Station Futenma, where more than half of the 50,000 American troops in Japan are currently housed.
Many Okinawans are opposed to the plan and residents have joined protests demanding all American bases be removed from the island.
Additional reporting by AP
Reuse content