Australia may allow wealthy individuals to hunt saltwater crocodiles within the year, under plans being considered by the government.
Indigenous Affairs minister Nigel Scullion believes that wealthy hunters will pay as much as £15,000 to kill four to five metre crocodiles in the Northern Territories of Australia.
Around 500 Saltwater crocodiles, which can grow up to 23 metres long, are annually culled as they can pose a threat to humans – two people on average are killed every year – and livestock.
Mr Scullion, minister of Indigenous Affairs, told Australia's ABC News that trophy hunting, banned in 1971, could bring much needed income to remote and impoverished Aboriginal communities.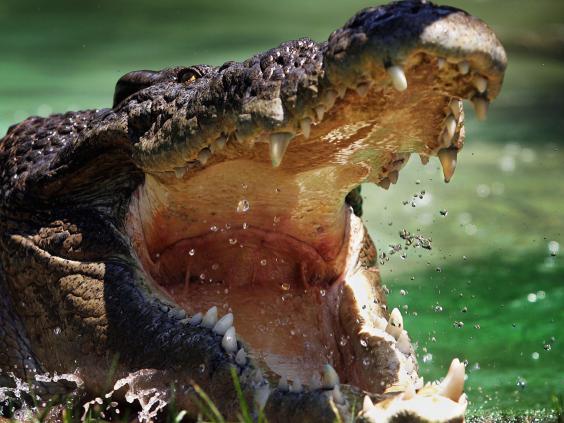 "There'll be huge international demand for it and the time is right," he claimed.
Although a number of Prime Minister Tony Abbott's government have supported the plan, lobbying for communities to be able to sell off a small percentage of the number of legally culled animals each year, not everyone is convinced.
Australia's federal environment minister mooted the plans because "there was a risk of cruel and inhumane treatment".
But leading crocodile expert Graham Webb claiming that sustainability was not an issue as the number of Saltwater crocodiles has dramatically rebounded since the ban on hunting.
"People living in the cities, hunting and gathering in supermarkets, they've lost touch with what it's like to co-exist with predators. It's a very big challenge," Mr Webb told ABC News.
Reuse content