An Australian mud crab fisherman from Australia's remote Northern Territory who found an unexploded World War Two bomb paraded it around town for "show and tell" before it was confiscated by police.
As reported by ABC, Damien Lumsden said he found the bomb under the wreckage of an Australian World War Two plane, in bushland near Milingimbi, around 274 miles east of Darwin.
Lumsden was clearing up the bushland, which is a good area to catch mud crabs, after it was disturbed by a cyclone.
During the clean-up, he made the "pretty exciting" find of an unexploded bomb.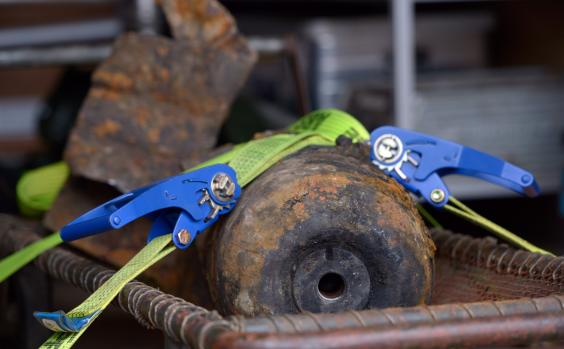 Rather than running away and calling the police, Lumsden decided to haul the bomb into the back of his pickup truck and drove it around town, "doing a bit of show and tell," as he told reporters.
Local residents soon realised what Lumsden was doing and called police, who came and took the bomb away from him.
Lumsden was disappointed, and told ABC that "it would have been good to keep on the mantlepiece."
The remote Australian bush may seem like a strange place to find a bomb, but discoveries are fairly common.
The northern coast of Australia came under attack by the Japanese a number of times during the Second World War, and wreckage in some of the more isolated areas has not been touched since.
The bomb was eventually handed over to the Australian Army and Royal Australian Air Force bomb squad, who set up a half-mile exclusion zone and detonated the bomb in a controlled explosion.
Reuse content