An Australian mother woke up to her son's screams and found a 3-metre-long python biting the six-year-old's face.
The snake, which was not a pet, was discovered in six-year-old Tyler's bunk bed at the family home in Macksville, New South Wales.
Warning: The picture below shows the bloody snake bite marks left on the boy's head
The mother, known only as Tammy on Facebook, grabbed the snake and pulled it off Tyler's face, the Daily Telegraph reports.
This snake was subsequently killed by family friend, Craig Baker.
Tyler was rushed to Macksville District Hospital before being transferred to Coffs Harbour hospital.
He was discharged later that morning.
This incident comes after a large spate of snake attacks on people and pets at their homes across Australia.
Australian vet, Narre Warren told Daily Mail Australia: "The hotter the day, the more active the snakes are – definitely.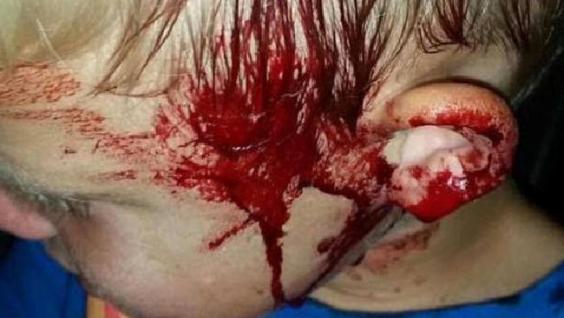 "It's a very hot season...There's also a lot of new developments so the snakes don't have the habitat that they used to have, so they're basically moving into people's backyards."
Reuse content