It was announced with great fanfare, sealed with champagne and is costing Australia at least A$55.5m (£27.6m). But a deal to resettle unwanted refugees in Cambodia has resulted in just four people volunteering to move to the impoverished country, and it seems unlikely more will follow.
The four who touched down in Phnom Penh – three Iranians and a Rohingya from Myanmar – were among nearly 700 people being held in an Australian-run detention centre on the remote Pacific island nation of Nauru. Although Tony Abbott's conservative government has kept its promise to "stop the boats", it still faces the problem of what to do with asylum-seekers who arrived before the drawbridge went up.
The migrants cannot settle in Australia despite being assessed as genuine refugees for fears of sending the wrong signal to other desperate people who might try to reach this resource-rich nation where 23 million people occupy a land mass nearly the size of the US. They are not permitted to settle on Nauru either.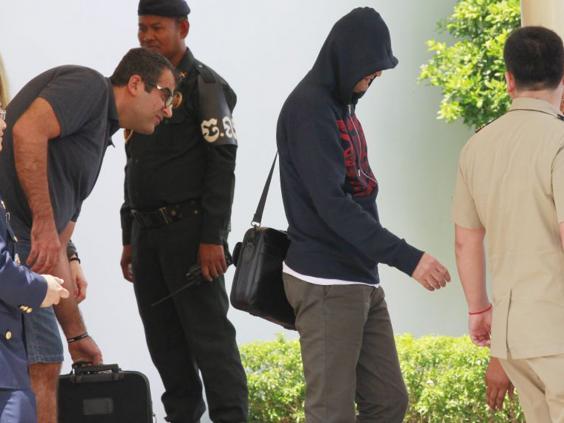 So far, the refugees have resisted the blandishments of the Australian government, which has painted an absurdly rosy picture of life in Cambodia in a fact sheet circulated in the detention centre. It calls the country safe, diverse and democratic, with high-quality healthcare and almost no violent crime. The sheet makes no mention of poverty, corruption, human rights abuses or sky-high unemployment.
Australia's "Cambodia Solution" has been widely condemned. Phil Robertson, deputy director of Human Rights Watch Asia, expressed concern about "the safety of the refugees who are essentially human guinea pigs in an Australian experiment". The deal amounted to "bribing poorer countries to take obligations that Australia wants to evade".
The three men and one woman who flew in were escorted by International Organisation for Migration staff to temporary villa-style accommodation in the capital, where they will undergo and "cultural and social orientation". The refugees will be given A$15,000 each and helped to find a job and permanent housing.
Reuse content