Rare thundersnow has been caught on camera in Australia's Blue Mountains as parts of the country are hit by a cold snap.
Lightning was filmed illuminating the skies above the mountains, near Sydney, on Saturday night as thunder echoed.
Forecaster Rob Sharpe, from Weatherzone, told 9 News the thundersnow was caused by a polar vortex colliding with warm, humid air and high winds.
"Thunderstorms are generally limited to the warmer times of year because they rely on sharp contrasts in temperature and significant wind shear, and we saw both of those set-ups (on Saturday)," he said.
The rare weather phenomenon came as temperatures dipped far below average across New South Wales and Victoria, with the unusual snowfall delighting children on their school holidays.
Snow and ice are an unusual sight in the states, where only mountainous regions usually see freezing temperatures even in the coldest months of winter.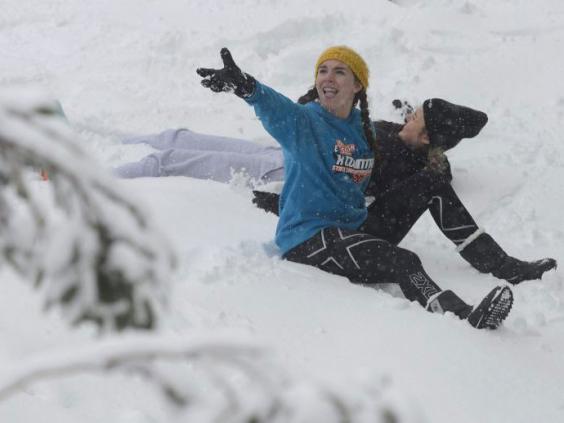 Australia's Bureau of Meteorology had warned of temperatures plummeting below freezing over the weekend.
Residents and tourists planning bushwalking, camping and skiing in the Australian Alpine region were urged to heed weather warnings and be prepared for cold weather.
The cold front has sparked several storms, including one filmed on a dashcam that dropped torrential hail on a motorway near Barnawartha, turning the road completely white.
Reuse content