The Australian parliamentary speaker Bronwyn Bishop has resigned following an expenses scandal where she was accused of spending large amounts of taxpayers' money on luxury travel arrangements. 
Australian Prime Minister Tony Abbott has called for a "fundamental" review into MPs' entitlements following the scandal, which has been dubbed "coptergate", saying that a new system was needed in order to restore public trust, according to the Sydney Morning Herald.
Bishop has faced severe criticism after it emerged last month that she spent over AU$5,000 on a helicopter journey of 50-miles from Melbourne to Geelong to attend a Liberal Party fundraiser at a golf course instead of driving the 90-minute trip.
Bishop apologised for misusing the public money and promised to pay it back, yet allegations of her misuse of taxpayers' funds for private travel have continued, including claims that she spent taxpayers' money on trips to attend weddings.
She later said that she would also reimburse the money for those expenses as well.
Sydney's Daily Telegraph reported that Bishop used over AU$260,000, or £121,495, of public money over the last five years on chauffeur-driven car journeys as well as on limousines and private-plated vehicles.
Bishop has said that her resignation was effective immediately, but she will still serve as a lawmaker for the ruling conservative party representing her local district.
In a statement Bishop said: "I have not taken this decision lightly. It is because of my love and respect for the institution of parliament and the Australian people that I have resigned as Speaker."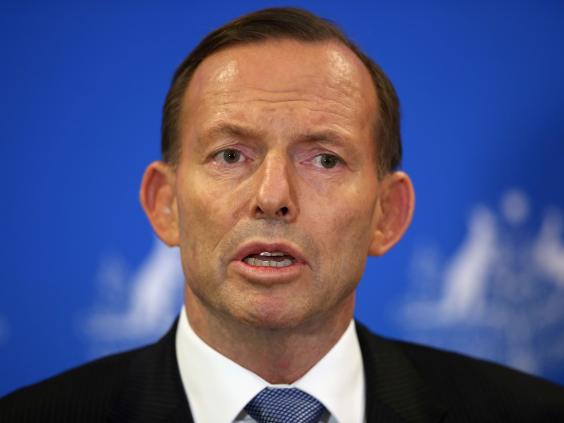 Abbott told reporters this morning: "What has become apparent, particularly over the last few days, is that the problem is not any particular individual the problem is the entitlement system more generally."
"Today I announce that there will be a fundamental review of members of parliament's entitlement. This will be a very wide ranging review indeed it won't just be tinkering with the system. It will start from first principles it will provide us with a wholly new system that the public can have confidence in."
The world's most reputable countries in 2015
72-year-old Bishop is Australia's longest serving female politician and has served as speaker since 2013. She was considered to be a potential leader of the Liberal party in the 1990s.
The Department of Finance will complete a review into Bishop's travel expenses over the last 10 years, investigating whether or not she has violated any rules.