A Unesco committee has decided to leave the Great Barrier Reef off its list of 'in danger' sites around the world, amid continuing concerns about the Reef's future.
The Great Barrier Reef is the world's largest coral reef system, stretching around 1,400 miles in length down the eastern coast of Australia. The reef can be seen from outer space, and is the largest structure made by living creatures in the world.
The decision came from Unesco's World Heritage Committee. They commended Australian efforts to protect the reef, but also said that the outlook was "poor", and called on the government to stick more rigidly to their committments to protect it.
The reef is very important to the Australian economy due to the money it brings in through tourism, fishing, and scientific research.
The beautiful reef is in serious danger due to climate change, poor water quality, and harmful coastal development - including the growing coal mining on the coast, which sees massive ships carrying coal and equipment pass through the area where the reef is.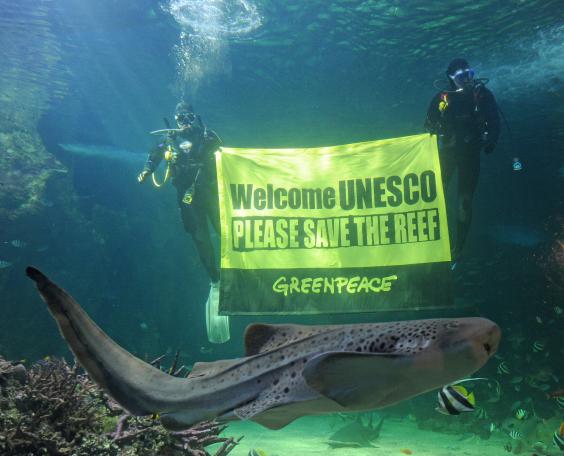 One of these ships, the Chinese bulk carrier Shen Neng 1, ran aground on the reef, spilling around four tonnes of oil in the process and severely damaging the reef.
Ships passing through the reef have to hire a special 'reef pilot' to help guide the ship through the undulating and fragile ecosystem - but despite this, and many other regulations, around 50 per cent of the Great Barrier Reef's coral cover has been lost in the last 30 years, according to Greenpeace.
Water pollution has also hit the reef hard. 'Runoff' from Australian farms gets into the ocean after storms and floods, and often contains pesticides, fertilisers and animal waste that can damage the coral.
Overfishing has affected the reef, as it disrupts the food chain that is vital to the ecosystem of the reef. Around one-third of the reef is protected from species removal, yet damage continues to be done to the reef in other ways.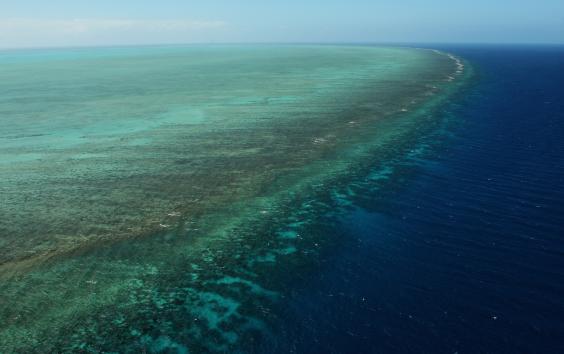 Australian Environment Minister Greg Hunt called UNESCO's decision not to class the reef as 'in danger' as a "good result for the region" - however, Shani Tager, from Greenpeace Australia told Reuters that the ruling was a "big, red flag from UNESCO."
Queensland's state Minister for the Great Barrier Reef Steven Miles said moves under way would help ensure the reef's survival, including a ban on dumping material dredged from nearby ports in the World Heritage Area.
He said in a statement: "I truly believe the actions being taken by state and commonwealth governments will significantly improve the health of the Great Barrier Reef World Heritage Area and ensure its sustainability for future generations."
Reuse content