Commuters in Sydney have been evacuated from a train after it derailed near the suburb of Edgecliffe, causing metal bars and shards to spear the carriages.
Hundreds were ordered off the Bondi-bound train, with there being no serious injuries reported at this stage.
"My train just de-railed, looks like I am walking home," one passenger casually wrote on Reddit, alongside a picture of the six-foot length of metal that ripped through the floor.
"It just went through and missed one of the ladies that were standing next to it," one passenger told Fairfax. "It was just like a monster coming up from the floor. It was not that fast. It went up and hit the roof."
 Another added to Yahoo!: "There was this girl right in front of me and she was so lucky she didn't get hit."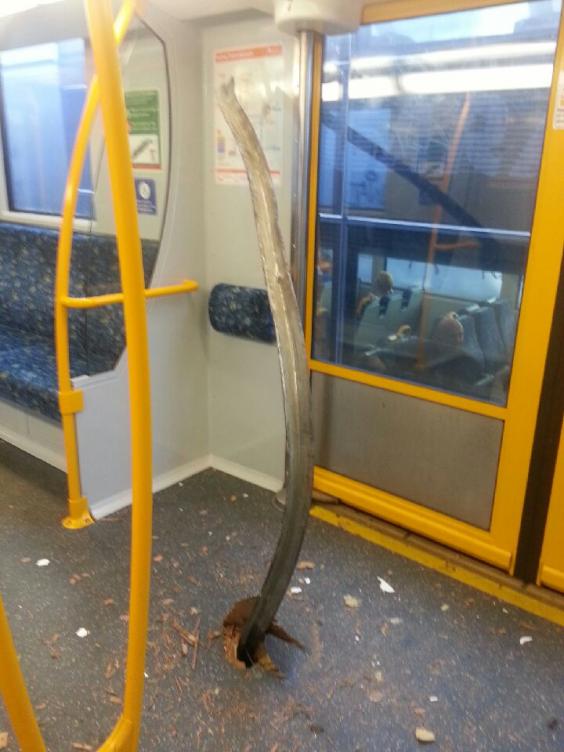 The accident took place as commuters headed home from work, with firefighters, police rescue and ambulance officers being called in to help passengers exit the carriages safely.
"We understand that there's no serious injuries at this time," fire officer Chris Morgan said. "People are being ferried up to the platform and then they'll be walked up the stairs by police."
Officers said they are investigating whether the crash was caused by a brake problem.