Experts from around the world are meeting in Australia to discuss ways to prevent shark attacks after a recent rise in the number of incidents.
Around 70 leading figures in the field from around the world will gather at the summit in Sydney to discuss ideas to reduce the number of attacks. 
Schemes being discussed include a smartphone app that tracks the real-time movements of sharks and surfers and the installation of shark-detecting buoys in the water, the BBC reports. 
There have been 13 shark attacks in New South Wales so far this year, with one death. 
According to the New Daily newspaper in Australia, a Japanese surfer was killed when a shark bit both his legs and split his board in half while he was surfing on the northern coast of New South Wales earlier this year.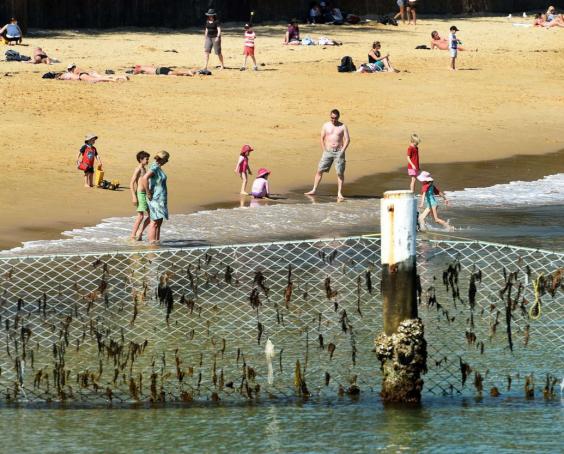 Experts are also proposing reasons for the increased number of shark attacks, including warmer ocean temperatures and more people swimming in the sea. Surfers are believed to be particularly at risk because modern wetsuits mean they are able to stay in the water for longer. 
Other methods discussed at the meeting will include magnetic fields to interfere with sharks electroreceptors and building a plastic wall in the sea to prevent sharks coming to shore. 
Dr Christopher Neff, from the University of Sydney, said the conference would focus on non-lethal methods as research showed the majority of the public are against culling the sharks. 
He told the BBC: "A majority of Ballina residents want the government to educate the public about human-shark encounters, invest in non-lethal technology and back more research into human-shark encounters."
But some local residents, have threatened to "take the law into their own hands" and kill the sharks themselves if action is not taken quickly.
Reuse content