A custom Porsche 911 Carrera is being used by police in Australia to engage with the community by attracting young car enthusiasts.
It can reach a top speed of 160 mph but New South Wales (NSW) Police are less interested in using it for car chases, choosing instead to drive it at a more leisurely pace around Sydney for community engagement events.
The force only pays for the car's fuel as it was donated by Porsche, who are also funding its maintenance costs.
It is the third year of NSW Police's partnership with the car manufacturer, which upgraded them from a Panamera to the Carrera for 2014.
Its unique blue and white livery was designed in a competition open to university and school students in Sydney.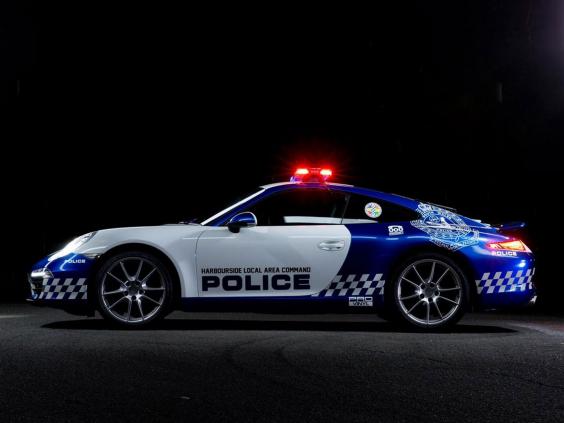 Since the scheme started in 2012, the cars have attended more than 300 community events throughout the state, where it says the fascination of a Porsche is helping to "break the ice", especially with young people in disadvantaged areas.
"The last two years we have sought to create a unique programme where we could effectively engage our community on a regular basis," NSW Police Superintendent Alan Sicard said.
"Although the 911 might make an ideal Police response car in some people's eyes, the true value of the sporty Carrera in police decals is that it will draw attention and curiosity with younger folk especially, which is exactly what we aim to achieve."
The programme has helped raise $2million (£1 million) over the last two years, police said.
The managing director of Porsche Australia, Sam Curtis, said the company takes its social responsibility "very seriously" and championed the police partnership.
Reuse content