Tony Abbott's popularity is so low more Australians would prefer "someone else" than the current leader to head the Liberal Party, a survey has revealed.
The Essential Report published in Crikey's newsletter found only 18 per cent of voters are satisfied with Mr Abbott as leader, while 19 per cent said they were unsure who they would prefer to lead the party instead.
The Communications Minister, Malcolm Turnbull, was by comparison much more popular among those surveyed, with 31 per cent choosing him over the PM.
Fortunately for Mr Abbott, Mr Turnbull has recently insisted he had no intentions of attempting to swipe the his job from underneath his feet.
The controversial Prime Minister's diminishing popularity just nine months into his term could perhaps be related to a series of public gaffes in recent months, that have been highly criticised and/or embarrasing.
In pictures: Tony Abbott snubbed by Prince George
He was recently branded a "creep" by the Green party senator Sarah Hanson-Young after he was caught on camera responding with a wink to a grandmother who said she had to work on a phone sex line.
Monarchist Mr Abbott even proved unpopular with baby Prince George, who staunchly refused to acknowledge him, giving only a passing look of disdain and resolutely refusing to turn his head during a Royal visit in April.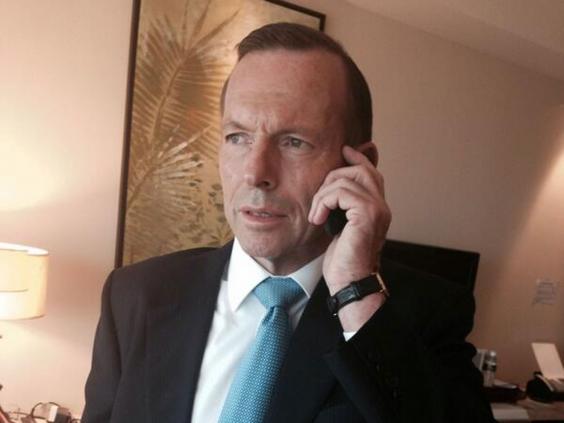 In April, he became the subject of ridicule when he tweeted a photo of himself looking serious and concerned as he received a call on his mobile about the missing Malaysia Airlines flight MH 370.
This came after the UK Prime Minister David Cameron was widely mocked for tweeting an image of himself on the phone with US President Barack Obama while discussing the Ukraine crisis.
The good news for Mr Abbott is that despite wider disapproval, the survey found he was still the most popular leader among Liberal Democrat voters.
Reuse content