A British tourist couple filmed their dramatic escape through Australian bushfires, only after leaving their car to unwittingly take pictures of the blaze.
Vera De Ruiter, 38, and husband Peter Rosenfeld, 50, were driving to Adelaide when they got out to take photos of what they thought was just a weather front. 
"We got quite excited to be honest," Mr Rosenfeld told the Mirror.
"We thought it was a tornado or a thundercloud or something."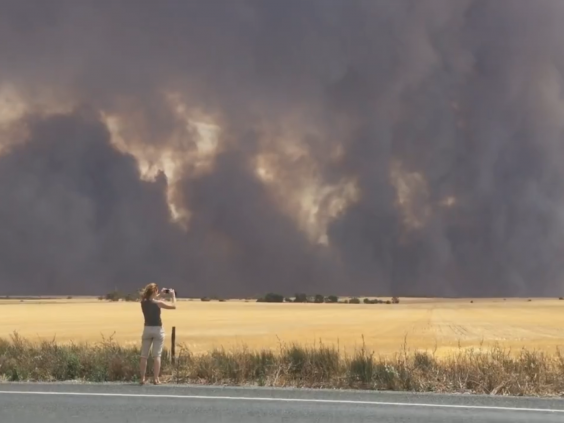 Only once Mr Rosenfeld began to smell smoke did something seem awry. After someone told them to "get the hell out", the couple then filmed their escape as they drove through near complete darkness. 
"Stupidly it was only in that moment we realised we had driven straight into a fire," he said.
"That guy basically saved our lives."
Driving their hire care at 80mph, the video shows how the car in front's brake lights were all the couple could see.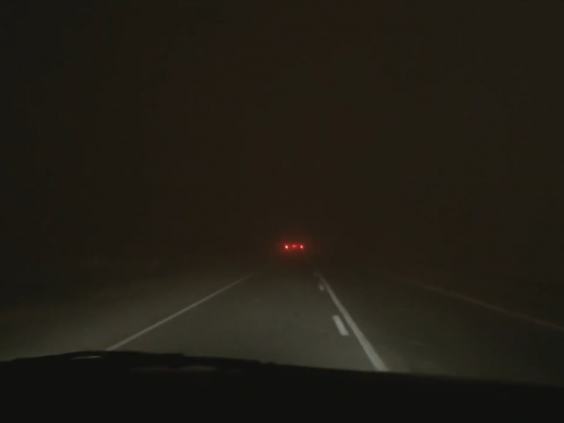 "My foot was to the floor and the car engine was choking on the smoke," Mr Rosenfeld said.
Wildfires rage in Australia amid searing heat
Wildfires rage in Australia amid searing heat
1/4

Smoke billows as a bushfire burns near Green Point in New South Wales

Getty Images

2/4

Julia Gillard inspects the burnt remains of the Dunalley school in south-east Tasmania

EPA

3/4

A sky crane water bombing helicopter flies through thick smoke over the town of Wandandian south of Nowra

EPA

4/4

Wildfire smoke rises from hills behind the village of Numeralla in New South Wales

AP
"I heard it (the ash cloud) hitting the side of the car and at that point I thought we were terminal."
The couple hope that their video serves as a lesson to other travellers.
"Watching videos like my video will help people understand the speed that you can get yourself into trouble no matter how light-hearted and clever you think you are," Mr Rosenfeld said. 
"It's bigger than you, and people have to research and respect other countries."