The anniversary of Japan's 2011 earthquake, which saw over 15,000 people die and caused horrific damage across the country, is being marked today with the release of a short anime film raising awareness for the child victims of the disaster.
Scroll down to watch the video
The 9.0 magnitude quake on Friday 11 March 2011, often referred to in Japan as the Great East Japan Earthquake, was the most powerful earthquake ever to hit Japan and the fifth most powerful globally, since records began in 1900.
The earthquake triggered tsunami waves reaching heights of up to 40.5 meters (133ft) and which travelled nearly six miles inshore in some areas.
Earlier this year a Japanese National Police Agency report confirmed 15,884 individuals lost their lives, while 6,148 people were injured and 2,633 went missing.
One of the horrific effect of the resulting tsunami were nuclear incidents at three reactors in the Fukushima Daiichi Nuclear Power Plant complex.
At the time Japanese prime minister Naoto Kan said: "In the 65 years after the end of World War II, this is the toughest and most difficult crisis for Japan."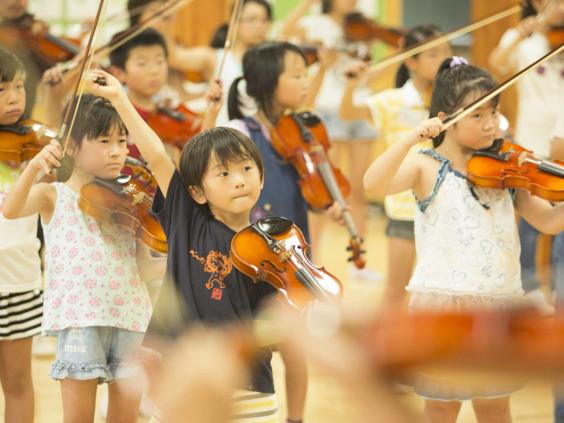 The short animated film was made by Zapuni LLC with some of Japan's most talented anime artists for the charity El Sistema Japan, which aims to transform the lives of children affected in natural disasters through music.
Set to Grammy-nominated song 'By Your Side' performed by Sade, it's hoped the film will raise awareness for the suffering of thousands of children affected by the disaster, which displaced 340,000 people in the Tōhoku region alone.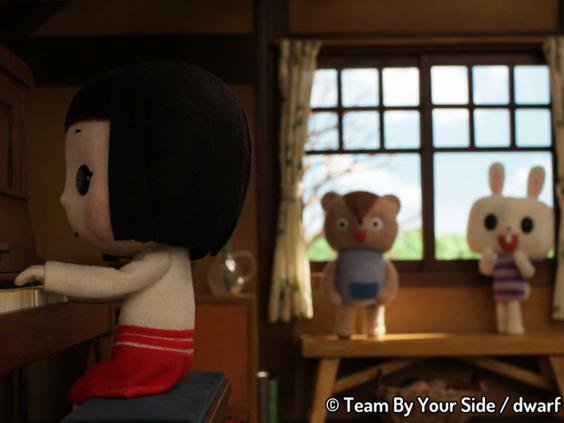 Following the failure of the cooling system at Fukushima's nuclear plant, Japan declared a state of emergency, resulting in the evacuation of thousands of local residents after officials from the Japanese Nuclear and Industrial Safety Agency reported radiation levels within the plant were up to 1,000 times normal levels and eight times above outside of the plant. So far, no deaths have been reported as a result of the radiation.
Japan is still suffering the after-effects of such a disaster as radioactive iodine and cesium was reported in the tap water of a number of Japan's largest industrial cities, as well as in the soil in some locations near Fukushima.
It was the costliest natural disaster in history, with the World Bank estimating the economic cost as $235 billion US dollars.