An investigation by Russian authorities has been launched into the death of an old woman in police custody over accusations of stealing butter from a St Petersburg supermarket.
Rauza Galimova, a survivor of the Leningrad siege in World War II, died on Tuesday at a police station of a suspected heart attack, with an officials saying "she began to complain about feeling unwell" as soon as she arrived.
According to RT, Galimova, 81, who had a history of heart disease and is thought to have suffered from dementia, was checked by security at Russian grocery chain Magnit after she paid for most of her shopping.
Security found three sticks of butter with an equivalent cost of £2.50, and it is thought that police were called in once she refused to pay a fine; theft of items worth less than £10 is not a criminal offence under Russian law, perpetrators are instead asked to pay a fee.
A spokesman for the Russian Investigative Committee has since said there isn't "any reason to suspect the woman of the theft of three packs of butter and to call the police".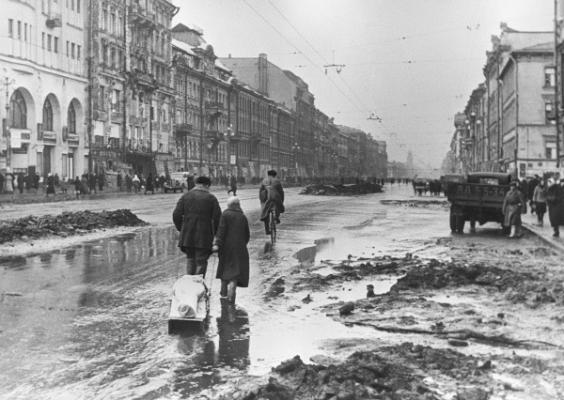 The recipient of a £250-a-month state pension, as well as being supported by her family, Galimova was not poor — she may have just been confused.
Eugene Sadovski, chairman of the Consumers Union of St. Petersburg, told RIA Novosti that Magnit had "committed a vile act against a pensioner" and said "an elderly woman could really forget to pay for the butter due to memory problems".
Emma Leshina, head of a group that cares for survivors of the three-year Leningrad siege, said: "She wasn't a woman on a downward slope, or on the margins of society.
"When we visited her for her 80th birthday, we noticed that she was not responding appropriately to questions, and did not exhibit alertness."
The Leningrad siege, the 70th anniversary of which Russia remembered last week, is one of the most significant events in recent Russian history — survivors are held in esteem similar to that of Holocaust survivors in Israel.
Around one million people died in the siege, with historical reports describing horrific conditions as Nazi forces bore down on St Petersburg.
Galimova's death has been met with a wave of anger and outrage on social media, with many asking why the incident could not have been taken care of locally so that she would not be humiliated.
Major Russian actor Ivan Okhlobystin called the police "idiots" on Twitter.
The uproar prompted Magnit chief executive Sergey Galitsky to publicly recognise the 'mistake' to involve in the police.
Reuse content