The Iraqi Prime Minister has described the rapid advance of Isis as a "failure of the world" and criticised other countries for not doing enough to stop the terror group in its tracks.
Haider al-Abadi is urging a coalition of international allies to deliver more intelligence and take more action against Isis at a meeting of foreign ministers from 20 countries in Paris on Tuesday. Saudi Arabia, Turkey and Qatar are allies of the coalition and were in attendance with the UK, France and other countries.
Representatives from Russia, Iran and Syria were not present. The Russian Foreign Minister Sergey Lavrov did express his views on the situation today however, telling Bloomberg the "obsession with the personality of [Syrian President Bashar] Assad" is not helping to fight terrorism.
"People put the fate of one person whom they hate above the fight against terrorism," he said, warning Isis will go"very far" unless stopped, and air strikes "are not going to do the trick".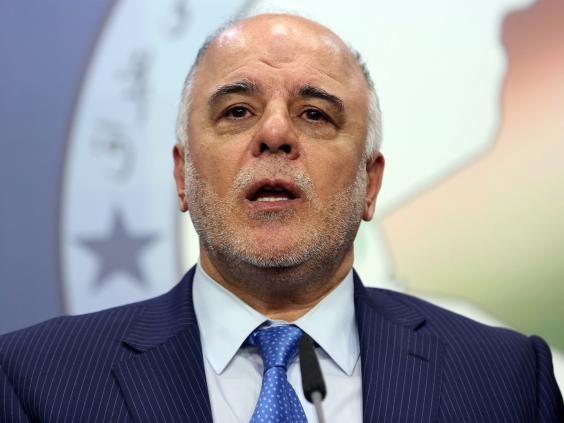 Mr Abadi said the "problem" posed by Isis is not exclusive to Iraq and the flow of foreign fighters into Iraq has not slowed in the last year, according to Reuters. The jihadist group is now majority foreign, he claimed, when it was 60 per cent Iraqi a year ago.
Isis seizes Ramadi
Isis seizes Ramadi
1/7 Ramadi attack

Ramadi, after fighting on Friday, was one of the army's few strongholds

Reuters

2/7 Ramadi attack

130,000 remaining inhabitants of Ramadi, an overwhelmingly Sunni city, have fled the fighting (AP)

AP

3/7 Ramadi attack

Iraqi security forces withdraw from the Anbar state capital, Ramadi, in defeat on Sunday, 17 May (AP)

AP

4/7 Ramadi attack

The last remaining Iraqi security forces defending their headquarters against Isis in the eastern part of Ramadi on 14 May

Reuters

5/7 Ramadi attack

Civilian belongings can be seen in an abandoned truck during fighting in Ramadi

Reuters

6/7 Ramadi attack

Civilians fled Ramadi as Isis advanced

Reuters

7/7 Ramadi attack

Thousands of civilians fled the Isis advance in Ramadi

AP
He also claimed his own political plans to persuade Sunni tribes to fight despite their fears of Shia militias were "on track".
"To be honest, we need a lot of political work on the part of the coalition countries. We need an explanation why there are so many terrorists from Saudi Arabia, the Gulf, Egypt ... European countries. If it is due to the political situation in Iraq, why are Americans, French and German (fighters) in Iraq?" he asked reporters ahead of the meeting.
"It is failure on the part of the world. We are trying to do our part, but Daesh [an Arabic acronym for Isis] was not created in Iraq."
Baghdad has received little in the way of ammunition and arms despite coalition pledges, he continued, forcing Iraq to "rely on ourselves" as it waits for UN approval to buy weapons from Iran.
"The [US-led coalition] air campaign is useful for us, but it's not enough," he said. "It's too little. Surveillance is very small. Daesh is mobile and moves in small groups."
The summit comes a month after Isis seized Ramadi in Iraq's Anbar province and the ancient city of Palmyra in Syria.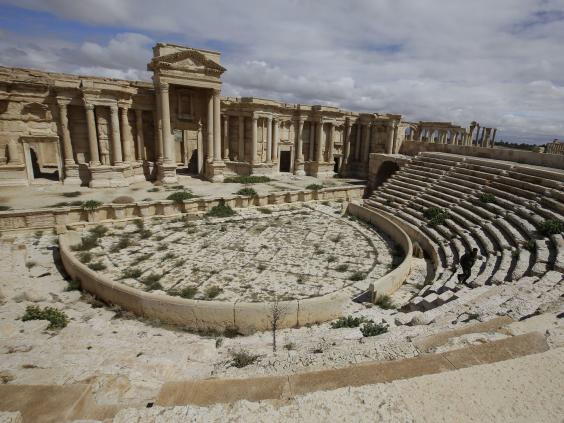 French foreign minister Laurent Fabius hosted the talks, which also focused on ways to cut off Isis finances and stop its influence from spreading. The group controls up to 80 per cent of oil fields in Syria and sells looted antiquities to acquire a major source of its funding, sometimes for seven figure sums. It has amassed an estimated wealth of up to $2 billion.
The bombing campaign by the US-led coalition has conducted more than 4,100 strikes against Isis targets but has failed to deter the group. The UK has carried out more than 250 air strikes in Iraq.
John Kerry did not attend the meeting in person after breaking his leg in a cycling accident but did participate remotely.
Additional reporting by agencies
Reuse content