Anyone retweeting or sharing posts judged "extremist" by the Russian Government now face years in prison.
After several cases where bloggers and social media users have been detained over posts, new sentences for "online incitement" for religious hatred and extremism are being introduced.
Vladimir Putin has approved an amendment to formally establish criminal responsibility for using the internet to spread any pictures, views, articles or videos that fall foul of the Government.
Although officials claim extremist laws in Russia target fascists and Islamists, they have been applied to political opponents as well as an episode of South Park and Scientology books.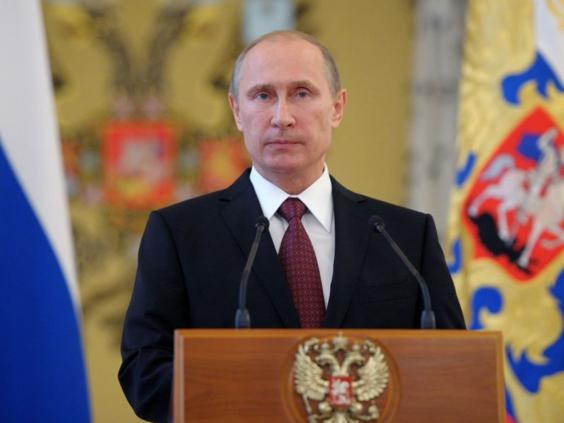 The President is known for his deep mistrust of the internet, which he called a "CIA project" in April.
In November last year, a blogger from the Siberian town of Novoaltaisk, Andrey Teslenko, claimed he was questioned by police about a video he posted on the Russian version of Facebook, VKontakte.
The video, called "Let's remind the crooks and thieves about their 2002-Manifesto," was critical of Putin's ruling party but had been created by someone else and merely shared from a site belonging to opposition blogger Alexei Navalny.
Mr Navalny has himself been convicted of libel over a tweet calling a United Russia party official a drug addict.
The prominent critic has been under house arrest since March and is serving a suspended five-year jail term for theft charges he claims were trumped up by the Kremlin.
Another blogger in Siberia was arrested last year for re-tweeting a photograph of an anti-government leaflet another Twitter user had posted calling on people to vandalise police cars and vehicles cars.
Russia has blocked 189 sites this year after prosecutors found them to be "extremist," according to an unofficial online database.
Among Islamist websites, there were pages with details of anti-Putin demonstrations and blogs criticising Russia's annexation of Crimea.
Other laws are being brought in requiring foreign news networks to have their servers inside Russia, and making Russian bloggers with more than 3,000 followers register with the state, stripping them of their anonymity.