Oliver Junk may not yet be recognised as the Teutonic equivalent of Martin Luther King but he has a dream all the same.
When it is realised, he hopes it will help to end racial discrimination and provide an answer to demographic problems caused by Germany's rapidly ageing population.
Mr Junk, 38, is the conservative Christian Democrat Party mayor of the picturesque west German town of Goslar – a Unesco World Heritage site famed for its immaculately restored 16th-century timber-framed houses.
But Mayor Junk has put Goslar on the map for other reasons: he wants to throw open the town's vacant accommodation to Germany's rising influx of foreign asylum seekers, which was said to have reached more than 200,000 by the end of 2014.
"There are many arguments which speak for this idea – and as far as I can see none which speak against it," Mr Junk told The Independent as he sat in his town hall office. "Germany can easily cope with 200,000 new arrivals and house them well. They are an investment in our future," he insists.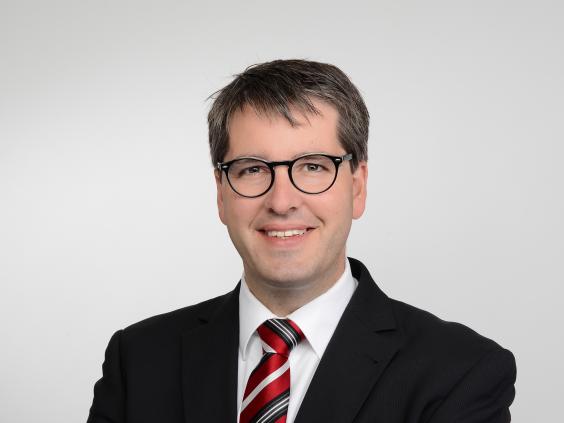 Mayor Junk sees a new and permanent immigrant population as the answer to the hard fact that Germany has the lowest birth rate in the world and as a consequence, a rapidly ageing population: "Somebody has got to be around to fix the next pensioner generation's rollators [wheeled walkers]," he remarks.
But as a result of his controversial proposal, Mr Junk has become famous throughout Germany as the "Mayor who wants to take in more asylum seekers". His call coincides with mounting street protests against immigration across Germany. A crowd of more than 17,000 protested in Dresden in December.
On Monday evening, one of Germany's most famous landmarks, Cologne Cathedral, is set to be plunged into darkness in protest at another such march by the Patriotic Europeans Against the Islamisation of the West (Pegida) group, who are seeking strict immigration controls.
At present Germany's newly arrived asylum seekers are housed according to a strict quota system based on the rule of thumb: the bigger the town, the more immigrants it has to take. The upshot is that big cities like Hamburg and Berlin are bursting at the seams and currently being forced to build container villages to house new arrivals.
Goettingen, the nearest big town to Goslar, is similarly affected. It is struggling to house new asylum seekers. Mr Junk has simply offered to take in some of Goettingen's refugees to ease its situation. "It is ridiculous that neighbouring towns should be forced to open container villages while we in Goslar have empty flats which are going to waste," he explains.
Thousands rally in Dresden, Germany
Thousands rally in Dresden, Germany
1/10 Dresden rally

Participants hold German national flags during a demonstration organised by anti-immigration group PEGIDA, a German abbreviation for "Patriotic Europeans against the Islamisation of the West", outside Semperoper opera house in Dresden.

Reuters

2/10 Dresden rally

Although initially dismissed as a far right movement with little support, in recent weeks German politicians have grown concerned

Reuters

3/10 Dresden rally

This rally, the largest since around 2,000 gathered last week, indicates the widespread support the movement has gathered.

AP

4/10 Dresden rally

Particuarly among the middle class.

AFP

5/10 Dresden rally

Angela Merkel, leader of the SDP, has warned Germans not to be "exploited" by the extremists

Reuters

6/10 Dresden rally

However, many who attended the rally claimed they were not racist or 'Nazis', simply "worried for my country."

EPA

7/10 Dresden rally

Germany expects 200,000 asylum claims for 2014, up from 127,000 in 2013.

Reuters

8/10 Dresden rally

Against this backdrop of extremism, 15,000 gathered in Cologne in a symbol of welcome to refugees

Reuters

9/10 Dresden rally

The movement has been nicknamed 'Nazi's in pinstripe'

AP

10/10 Dresden rally

And many centre politicians are moving their views to the right amid fears of alienating the electorate.

AP
Statistically, the mayor has a point. Goslar may be an internationally recognised town of beauty with a rich history dating back centuries, but it is losing residents fast. Its population of 50,000 has dropped by 4,000 over the past decade as a result of people dying or moving to bigger cities. Schools have closed and in some parts of the town homes are empty or have even been demolished.
Instead of putting them in newly built container villages on the outskirts of the town, Mayor Junk wants to house asylum seeker families alongside existing residents in the empty flats that are dotted around Goslar. "These new immigrants are likely to stay and they represent a chance for Goslar," he insists. "We face a choice of either giving in to population decline or investing in the future with a new population of foreigners," he insists.
Mr Junk claims there are enough vacant jobs in local industries such as catering, car-part manufacture, recycling and chemical firms, that could be filled by immigrant arrivals.
However, foreigners are at present a rare commodity in Goslar. The city is oddly reminiscent of England's Chester: it is predominantly middle class and full of idyllic timbered houses.
Mr Junk's plans are nevertheless the talking point in the town. They are avidly supported by residents like Uta Liebau, the founder of a Goslar association called "Living Foreign" which has been caring for asylum seekers for the past 20 years.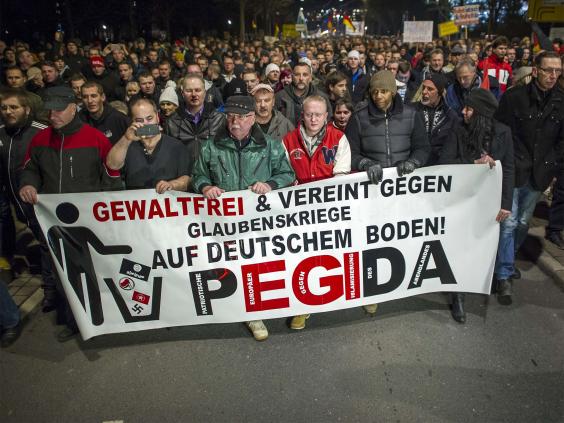 Mrs Liebau rents out her own basement flat to immigrants. She has already drawn up a list of what will be needed when the influx hits town: a pool of translators, specialist social workers, a refugee sponsoring scheme and a Goslar welcome brochure. "I am completely taken by the mayor's plan," she insists.
Her enthusiasm is shared by Christian Burgart, Mayor Junk's press spokesman who shows off Goslar's Juergenohl, district where there are already several dozen empty flats waiting to take in immigrants. Mr Burgart reminds visitors that after the Second World War Goslar took in some 14,000 German refugees driven out of regions such as East Prussia by invading Soviet forces. "Compared to those days, the numbers we will take in this time will be small fry," he says.
Juergenohl's streets recall those early refugee days. They are named after former German cities like Danzig and Stettin which now belong to Poland. But around them, there was little enthusiasm for Mr Junk's plans. At Braun's bakery on Danzigerstrasse one of the male customers had made up his mind: "I agree that we've got to help refugees who are fleeing terrible civil wars," he said, "But they never get housed anywhere near politicians, do they? No, they always get dumped in areas like this," he said.
The shop assistant, a woman in her 60s, was also adamant: "The refugees get handed everything, language courses, accommodation. They are making a mockery of us," she said. " My own kids have had to move away from here because they can't find decent jobs," she added.
At the Juergenohl kiosk late shop, Dilek, a Turkish immigrant who was brought up in Germany stood behind the counter. "We don't' want any new immigrants here, there are enough people on social security already," she insisted. Within the space of an hour it proved impossible to find anyone who spoke in favour of the mayor's plans.
Mr Junk admits his plans to win over other small town mayors have so far met with restraint. But he insists that he will not give up his idea. He now plans to introduce his scheme gradually. "For the time being, action may be better than words," he says. Mr Junk has one trump up his sleeve: Goslar's next mayoral election is not until 2022. "I have plenty of time to put my idea into practice," he says.