A gunman has killed three members of the same family – including a baby – and a police officer, during a shooting at a travellers' camp in north-eastern France.
The suspect, who is a member of the traveller community in the town of Roye, killed a six-month-old baby, a woman and a man believed to be a grandfather during the attack at 4:30pm, near an Intermarche supermarket, according to police and a Paris prosecutor.
Greeting police arriving on the scene with gunfire, the shooter seriously injured one 44-year-old officer – who later died - and slightly wounded another.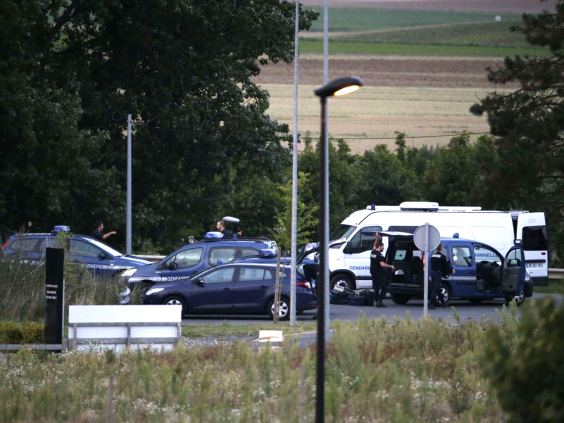 The suspect also seriously wounded a three-year-old child, before police shot and injured him as they carried out an arrest.
Those hurt have been rushed to the University Hospital of Amiens, where those waiting for patients have been asked to leave so more victims can be quickly sent into the building, France 3 Picardie has reported.
French President Francois Hollande has expressed his condolences to those affected by the incident.
Police and firemen are attending the scene and attempting to pinpoint the motive behind the shooting. A police source told The Telegraph that the incident is understood to be "criminal matter", and not linked to terrorism.
Footage appears to show a police helicopter scouting the area of the incident.
The interior minister, Bernard Cazeneuve, has praised the police in the wake of the attack. 
"Once again the security forces have demonstrated their courage," Bernard Cazeneuve said, according to The Telegraph.
Expressing his condolences, Cazeneuve went on: "A man has killed a 6-month-baby in cold blood."
Local deputy mayor Freddy Cantrel told BFM TV that the suspect is a member of the travelling community.
The shooting comes days after a suspected terror attack was foiled on a high-speed train heading for Paris.
More to follow
Reuse content