A British couple have been found dead in an Alicante villa, Spanish police have confirmed.
Peter and Jean Tarsey were found in the villa in Xalo, near Benidorm, at 4pm on Sunday.
The couple, aged 77, were found "locked in each other's arms on the sofa" by friends who went to check on them, according to Sky News.
Multiple gun shots had been fired and the couple were allegedly shot and fatally wounded by someone using a small calibre gun.
There were no signs of forced entry, although police found a TV was missing and a computer had been dumped in the swimming pool of the property.
A Facebook profile believed to belong to Ms Tarsey says she is from Camberley and studied at Chiswick Polytechnic.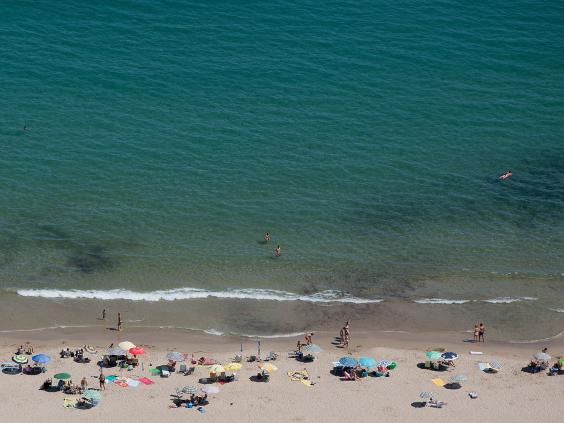 Mr Tarsey is a former Olympic diver who competed for Great Britain at the 1956 Olympics in Melbourne, according to the The Telegraph.
A Guardia Civil spokeswoman told the BBC: "They [the friends] found the door was open and there were no signs of a break-in.
"The couple, who had been living in Spain for 18 years, were found dead with gunshot wounds on the sofa.
"The Guardia Civil is now awaiting the results of post-mortem examinations and investigations continue."
A spokesperson for the UK Foreign Office said: "We can confirm the death of two British nationals in Alicante, Spain.
"We stand ready to provide consular assistance."
Reuse content