The British free-diver Sara Campbell has led tributes to the missing Russian athlete Natalia Molchanova, who is feared dead after disappearing in the western Mediterranean, saying she was a woman of both strength and gentleness.
"There was always a bit of a language barrier between Natalia and the other divers," said Campbell, who along with Molchanova is one of just two women to have free-dived to a depth of 100m.
She told The Independent: "But in the last couple of years her English got better and we started to get to know the woman behind the athlete. Sometimes you can miss the humanity within [an athlete]."
Ms Campbell, who runs a diving camp and meditation centre at the Blue Hole, near Dahab in Egypt, that when she started diving in 2006, Molchanova was a major figure in that sporting world.
She said she had attended a dive where the Russian had blacked out, and had been struck how she had dealt with the incident and then continued to dive.
She said the 53-year-old was a very strong athlete – she was nicknamed the Russian Machine – but she said there was a gentle side to her as well. She said Molchanova wrote her own poetry, some of which has been posted on the Russian's website.
Among the poems posted there and transalted into English is one entitled The Depth.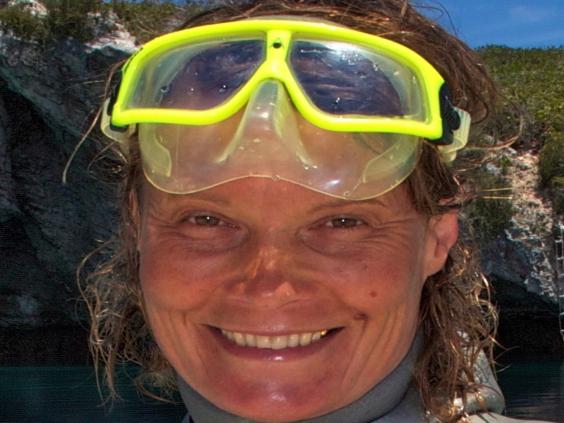 "I have perceived non-existence 
The silence of eternal dark,
and the infinity.
I went beyond the time,
time poured into me
And we became
immovable.
I lost my body in the waves
Perceiving vacuum
and quiet,
Becoming like its blue abyss
And touching on the oceanic secret.
I'm going inwards
recollecting
What I am.
I am made of light.
I peer intensely:
The depths reveal a breath
I merge with it,
And unto world emerge."
The mother-of-two was also known as someone who loved animals and children. Campbell said there was an incident – well-known to members of the free-diving circuit – of Molchanova feeding a donkey.
"There was a deep gentleness to her which most people did not see," she said.
"There was nobody like her. She was an amazing woman. If it's true she has been lost – which it seems – then it is a very tragic loss."
Reuse content