A French man has been arrested after the body of a 70-year-old British man was found at the bottom of a well in Normandy.
The Briton, identified as David John King, originally from east London, had been reported missing since 31 October last year.
His 28-year-old neighbour in the village of Pierres in Calvados was arrested after telling police that that he had thrown Mr King's body into the well "after a quarrel".
The young man, described as living rough in a small house near Mr King's home, was known to be the last man to see the retired British mechanical engineer alive.
He told gendarmes last November that he had asked to borrow 450 euros from Mr King on the day that he disappeared.
French investigators were initially convinced that Mr King had gone to visit his daughter in Australia – even though he left his passport behind.
When this theory was disproved they searched the area with tracker dogs and discovered a body in a 12 foot deep well on the young man's land, 500 metres from Mr King's home on 8 April 2015.
Mr King's friend Ivor Widdison, 78, who lives in a neighbouring village was among a number of British and French friends who led a hue and cry about his disappearance.
He told The Independent: " We had grown used to the idea that we would never see Dave again but this is the worst possible outcome to the mystery.
"Dave was a wonderful man. He had lived in Normandy for 15 years and had many British and French friends. He was never well off and added to his two small pensions by selling plants and shrubs that he had grown in his garden. He was a wonderful gardener."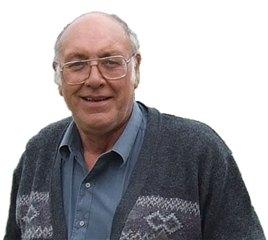 Carole Etienne, the local state prosecutor, said the young man - who has not been named - had "told us that he had had a quarrel with his neighbour.
"He admits putting the body in the well. Otherwise he has told us very little".
Mr King was a retired fork-lift truck engineer. He moved to his small house in Pierre 15 years ago and lived there alone. He has a son in Brighton as well as a daughter in Perth in western Australia.
He was born on 12 June 1944 – when the battle for Normandy was raging just north of the village where he eventually lived and died.
Reuse content