A woman working at a Paris bakery initially appeared to have run away when confronted by a robber armed with a handgun.
Yet after having what appears to be a massive revolver pointed at her face, the baker then returned from a back room wielding a broom.
Shop security footage shows her storm back round the counter in what she later described as a "rage", thrusting the unlikely weapon at her assailant and at one point striking him in the face.
The thief was eventually able to take the broom from her, but at that point abandoned his attempts to steal from the till and fled, smashing a window on his way out.
The incident at Le Petit Duc, in the capital's southeastern Saint-Maur-des-Fosses suburb, was the latest in a string of robberies in recent weeks that have been foiled by a shopkeeper fighting back, the French edition of The Local reported.
Speaking to BFMTV following the robbery, the woman said: "I think he was as scared as I was" adding that it was pure "rage" that drove her to fight back.
The owner of the bakery nonetheless said that hers was not an example to follow, and that shop workers should always act "in moderation" if they find themselves in such a situation.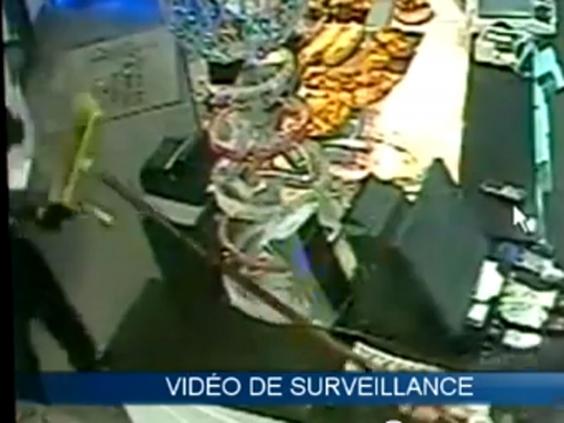 Martine Boilleu said: "What she did was extraordinary, but at the same time she risked her life."
Police are yet to make any arrests over the incident.