A man accused of stabbing two police officers in Brussels in a suspected terror attack is a former soldier in the Belgian military and once ran for political office, it has emerged.
Hicham Diop, 43, remains in custody following Wednesday's attack in the Belgian capital, which remains on high alert following Isis bombings targeting its main airport and a Metro station earlier this year.
The Belgian national has been charged with attempted murder "in a terrorist context" and participation in the activities of a terrorist group, prosecutors said.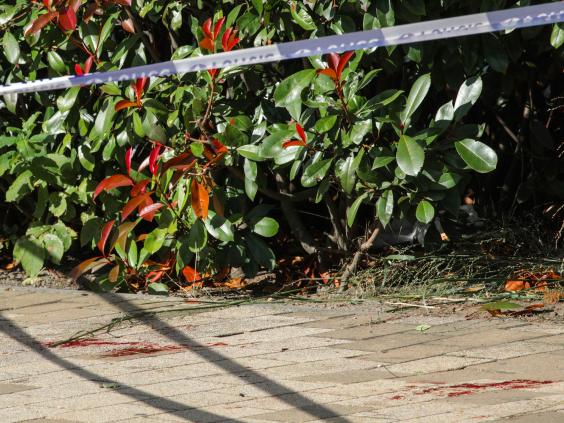 They did not specify which group the extremist was linked to but local reports strongly suggested inspiration from the so-called Islamic State, claiming Diop was previously known to authorities for having contact with fighters in Syria.
Investigators said he served in the Belgian army until 2009 and unsuccessfully ran in the Brussels regional elections in 2004.
Government documents seen by The Independent show he was registered for the Citizenship and Prosperity Party (Parti citoyenneté prospérité), an Islamist group that has since dissolved.
Diop, who reportedly has several children including a five-month old baby, ran for the regional parliament in Brussels and won 200 votes.
In an interview with Belgium's La Dernière Heure newspaper, his mother said she had noticed no recent changes in her son's behaviour.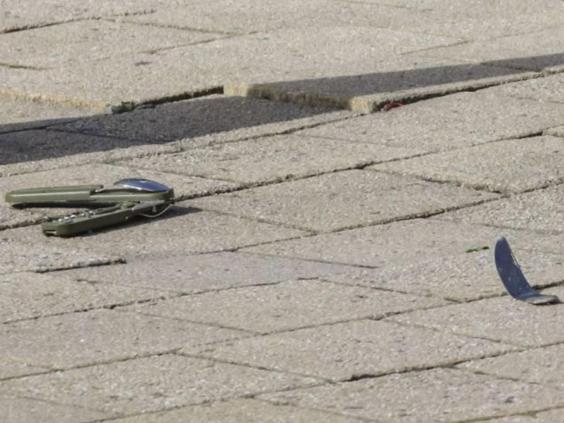 "Why would he go and stab police officers?" the unnamed woman asked. "My son is a decent man, he was even in the Belgian army for a long time.
"Hicham is very sporty, he is also a boxer. He has never had any problems with the law."
He is accused of stabbing two uniformed police officers in the district of Schaerbeek at around noon on Wednesday with a military-style knife.
One was wounded in the neck and another in the abdomen before a second patrol approached. Diop broke one officer's nose before he was shot in the leg and subdued.
There has been no claim of responsibility for the attack, which took place less than a mile from a hideout used by a group of Isis militants who killed more than 30 people in blasts at Brussels Airport and Maalbeek Metro station.
They are believed to have manufactured their explosives in the apartment, before filling a taxi with suitcase bombs on their way to the airport.
Terrorism in 2016: Terror attacks in Europe claimed by Isis
Terrorism in 2016: Terror attacks in Europe claimed by Isis
1/9

Policemen outside Rouen's cathedral during the funeral of Jacques Hamel, the priest who was killed in a church in Saint-Etienne-du-Rouvray in Normandy on 26 July during a hostage-taking claimed by Islamic State group

Joel Saget/AFP/Getty Images

2/9

Two jihadists, both 19, slit Hamel's throat while he was celebrating mass in an attack that shocked France as well as the Catholic Church

Joel Saget/AFP/Getty Images

3/9

Muslims place flowers and hold a minute of silence in front of the church if Saint-Etienne-du-Rouvray, western France, where French priest Jacques Hamel was killed on 26 July

Charly Triballeau/AFP/Getty Images

4/9

Two people hold each other by the new makeshift memorial in Nice, in tribute to the victims of the deadly Bastille Day attack at the Promenade des Anglais

Valery Hache/AFP/Getty Images

5/9

The Islamic State group claimed responsibility for the truck attack that killed 84 people in Nice on France's national holiday. Mohamed Lahouaiej-Bouhlel, 31, smashed a 19-tonne truck into a packed crowd of people in the Riviera city celebrating Bastille Day

Valery Hache/AFP/Getty Images

6/9

Police work at a site where a Syrian migrant set off an explosive device in Ansbach, southern Germany, on 25 July, killing himself and wounding a dozen others

Daniel Roland/AFP/Getty Images

7/9

A Syrian migrant set off an explosion at a bar in southern Germany that killed himself and wounded a dozen others in the third attack to hit Bavaria in a week. The 27-year-old, who had spent a stint in a psychiatric facility, had intended to target a music festival in the city of Ansbach but was turned away because he did not have a ticket

Friebe/AFP/Getty Images

8/9

Police officers walk along train tracks in Wuerzburg southern Germany on 19 July, a day after a man attacked train passengers with an axe. German authorities said they had found a hand-painted IS flag among the belongings of the man, an asylum seeker from Afghanistan, who seriously injured four members of a family of tourists from Hong Kong in his rampage

Daniel Roland/AFP/Getty Images

9/9

German police killed a teenage assailant after he attacked passengers on a train in Wuerzburg, southerg Germany with an axe and a knife on 18 July, seriously wounding three people

Karl-Josef Hildenbrand/AFP/Getty Images
The Belgian federal prosceutor's office said Diop lived in Schaerbeek, with investigators searching his home in the Avenue de la Reine.
No weapons or explosives were found but officers have since arrested his brother, Aboubaker Diop. Both remain in custody.
"The provisional results of the investigation indicate that it would be a potential terrorist attack," a spokesperson said.
It comes after a string of stabbings in Belgium, where two other police officers were wounded by a machete-wielding man shouting "Allahu Akbar" in the city of Mons in August. The attacker was shot dead and Isis claimed responsibility.
In September, a man carrying a knife attacked two police officers in the Molenbeek district of Brussels, but the officers were wearing bulletproof vests and suffered only bruises.
Reuse content