One of Spain's star matadors is in serious condition in hospital after being gored by a bull during a fight earlier this week.
Francisco Rivera Ordóñez was gored through the groin on Monday during a contest in the north eastern town of Huesca. He was lifted off the ground by the bull, its horns sinking several centimetres deep. He is now in intensive care, though he is in a stable condition and his injuries are not believed to be life threatening.
The attack lasted just a few seconds, but seemed to "go on forever", his agent, José Cutiño, told El Mundo newspaper.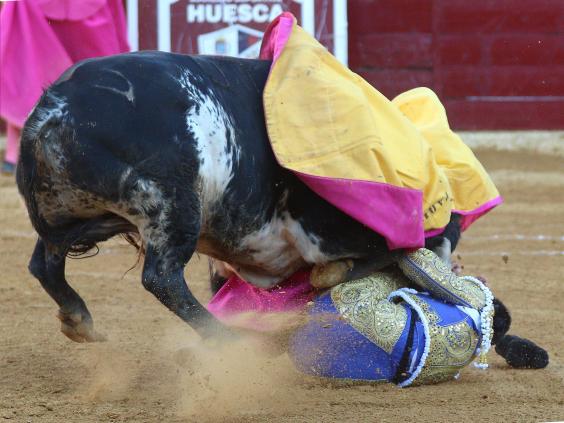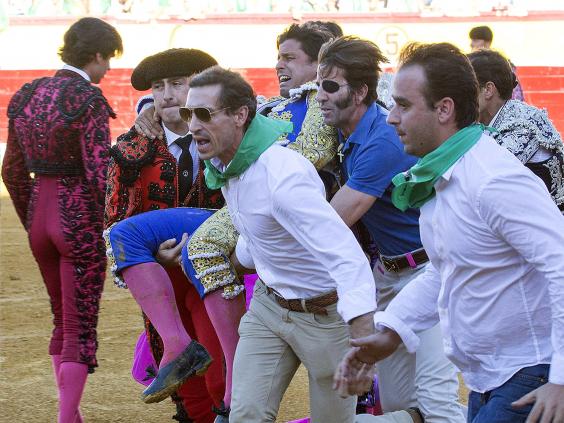 The horn missed Mr Rivera Ordóñez's vital organs, despite some reports that suggested his wound was as much as 25 centimetres deep. He was operated on for two and a half hours at a local hospital.
The incident brought back harrowing memories for bullfighting fans. Mr Rivera Ordóñez's father, Francisco Rivera Pérez – known to fans by his nickname "Paquirri" – was one of the most famous matadors of all time. He was gored to death by a bull during a fight in 1984.
The incident may also add to the growing chorus of voices calling for bullfighting to be banned across Spain. Calls for a ban are rarely made on the grounds of health and safety, rather than animal welfare – perhaps unsurprising given the macho image of matadors.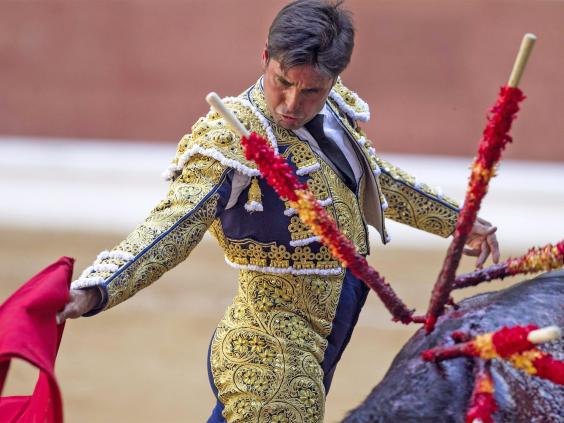 After the election of a series of left-leaning administrations in a host of towns and cities in May, a number of new mayors have said they will deny public funding for bullfights in the future.
However, there are still plenty of events, and plenty of accidents. Last week, a man was gored to death during a bull run in Villaseca de la Sagra. He was filming the events on his mobile phone as he was attacked.
In July, during the San Fermin festival in Pamplona – made famous by Ernest Hemingway's The Sun Also Rises – nine people suffered goring injuries, none of them fatal. A French man was killed, however, during a similar bull-running festival in Pedreguer, a town north of Alicante the same month.
Reuse content