Lorry drivers sweltered in huge tailbacks on both sides of the Channel as the French ferry workers blocked the port of Calais for the third day running.
With the ferry protest likely to continue, cross-Channel travellers face delays up to and over the weekend. An estimated 5,000 trucks queued on the M20 motorway in Kent. There were similar tail-backs on the French side of the Channel with trucks and cars facing delays of up to five hours for Eurotunnel shuttles.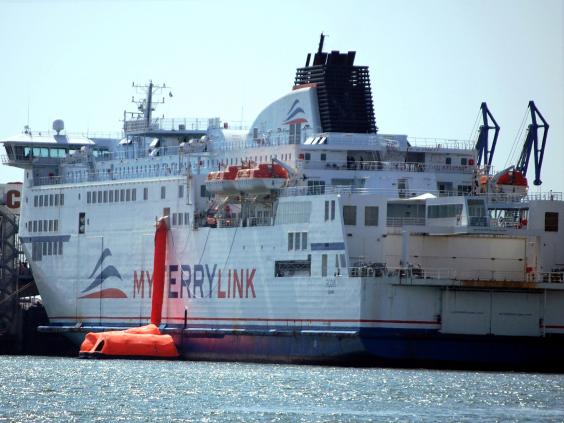 One trucker, Alan Overton from Grimsby, told BBC Radio Kent that he had been stuck with a cargo of fish in queues north of Dover since early on 30 June. "At the moment we have enough fuel to keep the refrigerated motors going, but there'll come a point when that runs out and the load is in jeopardy of being scrapped," he said. "It's already smelling."
Visitors to France were at least spared further disruption from French air traffic controllers who called off a second strike in three months in a dispute over bonuses and staffing levels.
The Prime Minister, David Cameron, called the French President François Hollande to ask for assurances that the ferry dispute would not drag on through the summer and that security in Calais would be tightened  to prevent immigrants from storming lorries blocked in queues.
Traffic through the Channel Tunnel ran normally after a three-hour interruption the day before. A handful of ferry workers penetrated supposedly tough security on 30 June and set fire to piles of tyres on railway lines.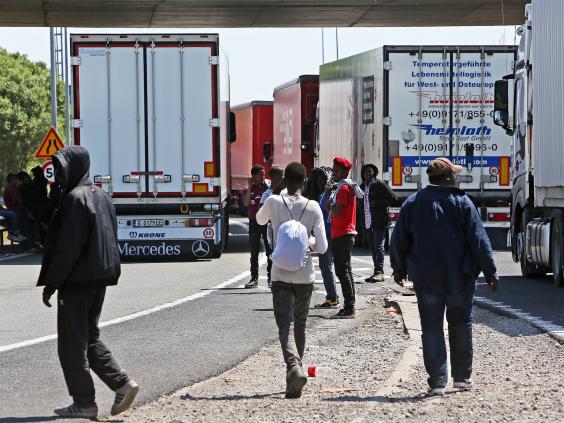 The ferry workers' leader, Eric Vercoutre, boasted that the security around the tunnel was so weak that he had been able to enter the high-security area "in flip flops".  Mr Vercoutre is head of the local seamen's union, Syndicat Maritime Nord. He faces two possible charges in investigations following the collapse in 2012 of the ferry company, Sea France.
Following that collapse, three Sea France ships were bought by Eurotunnel. The ferry crews formed a co-operative to operate the ships under the name My Ferry Link.
Eurotunnel has decided to lease and then sell two of these ships to another cross-Channel ferry company, DFDS. The third ship will be used by Eurotunnel for freight only.
Of the 600 jobs at My Ferry Link, only 200 would be saved by DFDS and 100 by the new freight operation. A union legal challenge to the ship sale was rejected by a French court on 29 June, provoking this week's protests.
"If a solution isn't found to save our 600 jobs, there will be a lot of disruption this summer," Mr Vercoutre said on 30 June. He threatened that the dispute would last at least another two days and that "new actions to block the tunnel" were planned on 2 July.
Reuse content