The mayor of Calais has threatened to organise a blockade of cross-Channel ferries unless Britain pays more towards the cost of policing the hundreds of would-be British asylum seekers who pile up in the French port.
Natacha Bouchart, a centre-right politician, has also demanded that British passport control officers should be "sent back home" and no longer have the right to check identities in Calais.
This would effectively move the de facto British frontier back to Kent, potentially making it easier for migrants to reach UK soil and seek asylum.
Ms Bouchart was speaking after a crisis meeting with the French interior minister, Bernard Cazeneuve. She says that the people of Calais can no longer cope with the up to 1,300 Syrian, Iraqis, Afghans, Eritreans, Somalis and Pakistanis who sleep rough in the town and try to stow away aboard British-bound trucks.
"There has been zero in the way of gestures from the British government for a decade," she said. "I could take a decision to block the port. I could bring pressure in that direction. It would be illegal but I want to see a strong gesture of support from the British government."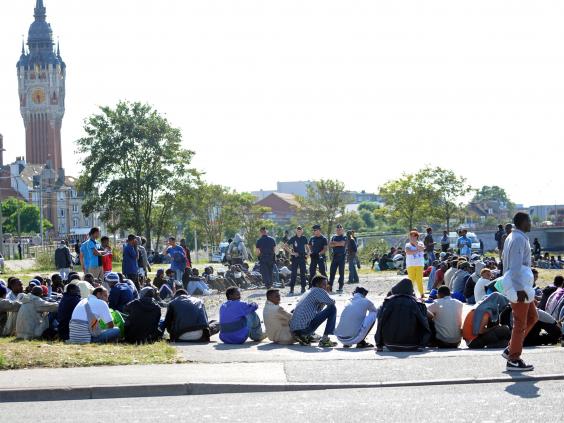 "Today there is a state of emergency. At the very least, we expect (Britain) to say they have understood our message and offer us some form of (financial) compensation."
The French interior minister, Mr Cazeneuve, is also believed to have asked Britain to pay more toward the estimated €10 million annual cost of policing the migrants in Calais when he travelled to London last week for talks with the Home Secretary, Theresa May.
Mr Cazenueve has adamantly rejected demands from Ms Bouchart, the Calais mayor, for the creation of a new shelter outside the port to take migrants off the streets. He said such a decision  - in effect reversing the closure of the Sangatte refugee camp twelve years ago – would simply attract more migrants to Calais.
He has agreed, however, that a migrant day centre can be opened providing health facilities and showers and a night shelter for children and women.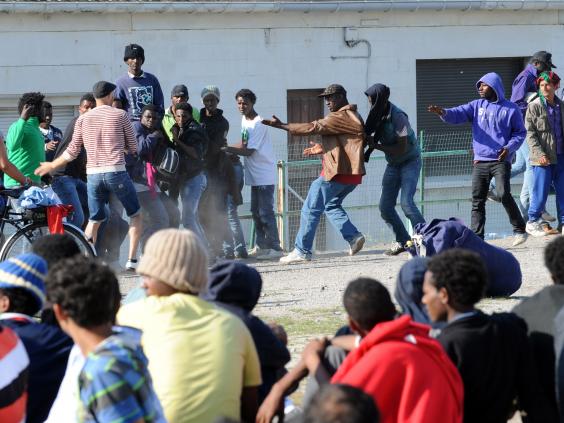 The migrants who pile up in Calais are just a fraction of the illegal migrants who enter France each year. Most illegal immigrants from Africa or North Africa seek asylum or lie low in France. The Calais migrants are determined to reach Britain because they speak a little English or because they have relatives who are already there.
In all but a few cases, they systematically refuse offers to have their application for asylum considered in Fance. Ms Bouchart and other French officials have long argued that the migrants are also attracted by the absence of identity cards in the UK and the extravagant impression given by people-smuggling gangs of the welfare and employment opportunities in Britain.
Ms Bouchart has argued that the pile-up of migrants in Calais is, at least in part, a British problem - and that the UK government should therefore do more to help France deal with it.
Reuse content