Dave Brown's second cartoon in response to the Charlie Hebdo killings depicts the Eiffel Tower, stylised as a fountain pen, piercing a lone jihadist at its tip.
The cartoonist's first image, which filled the paper's front page today, won widespread admiration from across the world.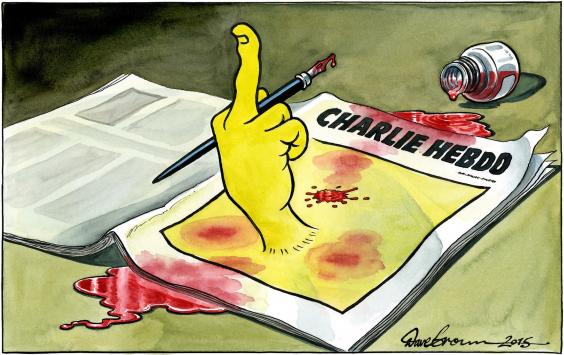 "I wanted my response to be true to the spirit of Charlie Hebdo. I knew they'd want the magazine to carry on, so it had to be a gesture of defiance. So I thought: I've literally got to draw a gesture. Hence the hand rising out of the newspaper," he said of his first cartoon after the killings.
"Originally I drew it for my usual slot on page three, but then it became the front page of today's Independent, and I think that really made it stand out," he added.
Reuse content