In Italy, it's terribly important to appear suave – "fare una bella figura" – even while you've got your hand in the till. Hence the Infrastructure and Transport Minister Maurizio Lupi's churlish lament.
"This tailor's rubbish," he was heard saying on a wire tap, after deeming that expensive bespoke clothing made for both him and his son, paid for by one of several businessman arrested in the latest Italian corruption scandal, wasn't up to the mark.
It is a very Italian story. Prosecutors claimed this week one of those arrested, Ercole Incalza, until recently a top civil servant who had been in charge of civil infrastructure projects for 14 years in seven successive governments, was leading a gang involved in kickbacks and dodgy contracts. It was claimed that they had their paws on everything from high-speed rail lines to the imminent Expo World Fair in Milan.
And there are the piquant details, including the €10,000 Rolex watch that one of the suspects allegedly gave to the minister's son for the honour of allowing him to do some work experience. "I didn't have the heart to tell my son not to accept it," Mr Lupi said after announcing his resignation on a Thursday TV talk show, thus underlining, too, the primacy of television in Italy over parliament, where he officially quit Friday morning.           
"I don't foresee any political consequences that would affect the government's plans," said Matteo Renzi yesterday, discussing replacing Mr Lupi. Sources say possible replacements for Mr Lupi include Raffaele Cantone, head of Italy's anti-bribery authority and a former magistrate, and Gaetano Quagliariello, a former minister from Mr Lupi's NCD party.
The scandal broke as Transparency International's latest Corruption Perceptions Index showed Italy was ranked last year as just as corrupt as Senegal and Swaziland, in its assessment of the perceived level of public sector corruption in 175 countries. Also this week there was more evidence of Camorra involvement in the failed reconstruction of earthquake-hit L'Aquila. This follows the scandal of huge kickbacks from dodgy contracts in everything from Venice's Moses flood barrier to road maintenance in Rome and management of migrant refugee centres in Sicily.
But an ambiguous attitude to graft remains common place. Fabrizio Cicchitto, Silvio Berlusconi's Forza Italia spokesman for many years, told La Repubblica newspaper that Mr Lupi had been the victim of a media stitch-up, noting that the ex-minister had not yet been formally accused of a crime. He claimed the offending Rolex was "only worth €3,500".
The opposing view, and one that many suggest has to prevail if Italy is to escape from the swamp in which it finds itself, came from Luigi Zanda, the leader of the centre-left Democratic party in the Senate. He said people in positions of power had to set the highest standards and be prepared to quit at least while under suspicion.
"The fight against corruption is an absolute priority," he said. "Corruption leads our young people and astray and pollutes our image abroad."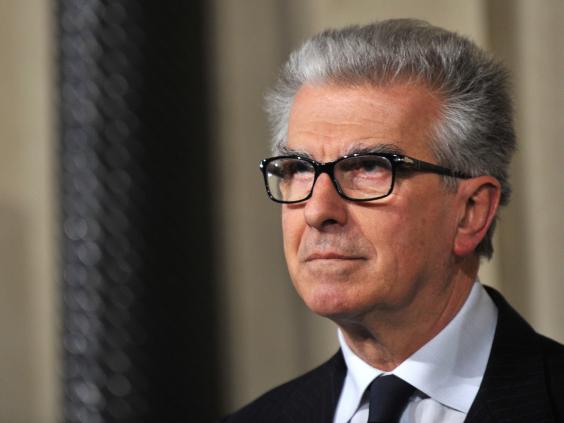 Sky Italia has just launched a major TV drama series, 1992, an account of Tangentopoli (Bribe city), the monumental corruption scandal that swept away the traditional political parties and ended the First Republic back in 1992-4. But people are wondering whether the series will also be a metaphor for present-day Italy where nothing seems to have changed.
This week the former magistrate Antonio di Pietro, who launched the Mani Pulite (Clean Hands) investigation that uncovered Tangentopoli, said corruption in Italy today was worse than ever – the difference being that in the "postmodern world" businessmen and politicians lined their own pockets instead of giving the money to political causes as they did back then.
Mr Cicchitto was a senior figure in Berlusconi's government when it virtually abolished the crime of false accounting in 2002 – thereby getting the mogul off criminal charges and allowing corruption and Mafia crime to flourish.
But there is room for hope. This week Pietro Grasso, the ex-anti Mafia prosecutor, who is now speaker of the Senate, exclaimed "Hallelujah!" on news that Matteo Renzi's government would finally be presenting to parliament his plans to reinstate harsh penalties for false balance sheets.
Legislative help in the fight against white-collar crime can't come soon enough. Mr Grasso said the current corruption stories represented "just the tip of the iceberg".
Reuse content