A leading Danish tabloid has pulled a controversial article that claimed immigrants were kidnapping Danish girls to use as sex slaves.
The Ekstra Bladet newspaper published an article with the headline "Trend comes to Denmark: Immigrants kidnap Danish girls for sex".
Although it was uploaded by a citizen journalist under the "People's Post" section of the website, it became the site's second most viewed page of the day.
The text, citing no evidence, claimed Muslims were more than 200 times more likely to kidnap women for sex slavery than non-Muslims.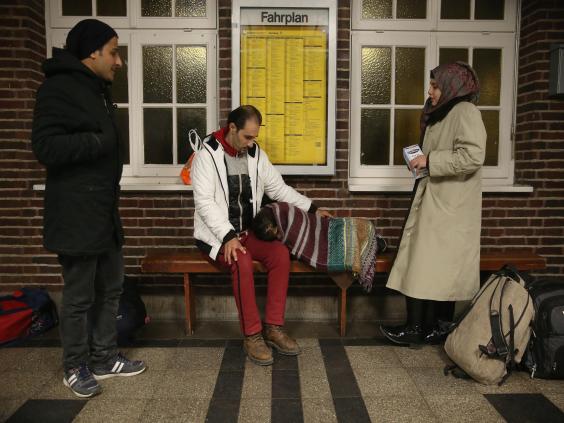 The Chairman of the Danish Journalism Union, Lars Werge, warned the newspaper was damaging its credibility in a tweet to editor Poul Madsen.
Andreas Hemmeth, press spokesman for left-wing party Radikale Venstre, said many people on social media believed it was written by a professional journalist.
The editor initially appeared keen not to bow to pressure, claiming the section was "the reader's own universe".
But Mr Madsen eventually tweeted, at 9.42am local time on Monday: "Agree! It is over the limit.
"I am on vacation, but we will pull it now."
Roskilde University associate professor Mads Kæmsgaard Eberholst told Politiken that readers found it difficult to distinguish the people's voices sections on news websites and the professional journalism.
The Danish parliament in January approved a controversial law allowing authorities to seize refugees' cash and valuables upon arrival.
In an even more divisive development, deputy leader of the Danish People's Party, Soeren Espersen, called for a ban on all Muslim refugees entering for up to six years.
Reuse content