The French press today jumped the gun on the verdict in the Dominique Strass-Kahn "pimping" trial and predicted that the former IMF chief will be cleared.
Such commentary might count as contempt of court in other countries, but it is acceptable in France.
The centre-right newspaper Le Figaro said that the accusations against DSK had "deflated" and "collapsed all on their own". The respected centre-left newspaper Le Monde said that he had escaped "without a scratch" from his three days of testimony this week.
The newspaper's court correspondent said that the remainder of the case next week could turn into a "trial of the investigating magistrates" who overruled the state prosecutor and insisted on pressing charges of "aggravated pimping" against Mr Strauss-Kahn. The former French finance minister will make a personal statement on the last day of the trial next Friday in which he is expected to claim that he was the victim of a judicial witch hunt.
Dominique Strauss-Kahn: A timeline
Dominique Strauss-Kahn: A timeline
1/11 Dominique Strauss-Kahn

25 April 1949: Born in Paris in the wealthyy suburb of Neuilly-sur-Seine, the son of a lawyer

2/11 Dominique Strauss-Kahn

1972: Attended Paris' prestigious Institut d'études politiques de Paris – or Science Po – a breeding ground for the French elite

3/11 Dominique Strauss-Kahn

1986: First foray into politics following involvement in the Socialist Party. Elected a member of French parliament in the Haute-Savoie department

4/11 Dominique Strauss-Kahn

1997: French PM Lionel Jospin appoints Strauss-Kahn as his finance minister, one of the most senior political roles in the country

5/11 Dominique Strauss-Kahn

2006: Loses out in bid to become president of Socialist Party to Segolene Royal.

6/11 Dominique Strauss-Kahn

2007: Named as the European nominee to run the IMF, and announced as its managing director on 28 September

7/11 Dominique Strauss-Kahn

2008: IMF calls independent investigation over allegations Strauss-Kahn had an affair with subordinate Piroska Nagy. Nagy accused DSK of sustained harassment that left her feeling she had little choice but to sleep with him

8/11 Dominique Strauss-Kahn

2011: Resigned after being arrested by New York police on sexual assault allegations

9/11 Dominique Strauss-Kahn

2012: Signs settlement with hotel maid Nafissatou Diallo in December

10/11 Dominique Strauss-Kahn

2014: The events inspired a film starring Gerard Depardieu, released amid threats of a defamation suit from Dominique Strauss-Kahn

11/11 Dominique Strauss-Kahn

Dominique Strauss-Kahn goes on trial for aggravated pimping

Reuters
The case against some of the other defendants in the Lille "pimping" trial varies from the strong to the doubtful, according to the assessment of French court reporters.
Mr Strauss-Kahn and 12 other people have been on trial for two weeks for "aggravated pimping in an organised gang". DSK and three other people are accused of arranging sex parties with prostitutes in Brussels, Paris and Washington between 2008 and 2011.
Under French law, anyone who helps to organise acts of prostitution can be considered guilty of pimping, even if they take no financial benefit. The examining magistrates who investigated the case for three years believed that Mr Strauss-Kahn was the "instigator" and an organiser of the "orgies sans frontières" and therefore guilty of pimping.
The former IMF chief insisted this week that he had no idea that there were prostitutes at the sex parties and that he had been a guest, rather than an organiser.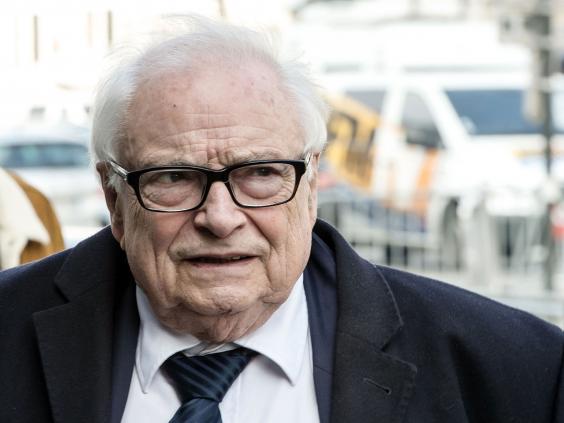 On the second day of his testimony on Wednesday, Mr Strauss-Kahn complained that he was on trial for having an unconventional and "rough" but legal sex life, rather than for "pimping".
"I'm beginning to have enough of all this," he said. "You would think that I was on trial for deviant sexual practices. But there is no longer any such law [in France]." 
Much of the case against Mr Strauss-Kahn was based on text messages that he had sent to friends in northern France in which he discussed future sex parties. In one, he described women as "matériel" or equipment.  
On the third day of his testimony on Thursday, the judges and the prosecution showed little inclination to challenge his claim that this was the kind o  language often used by "libertines" [swingers] who attend free-for-all sex parties.
The verdict of the French press is that that the trial has revealed, or confirmed, DSK's arrogant attitude towards women and his attraction to rough sex. It has failed to prove that he organised the parties or knew that prostitutes were present.
The trial will move into its final stage next week. The prosecution will sum up on Tuesday and could, in theory, recommend that DSK be cleared. There will be statements by the legions of defence lawyers on Wednesday and Thursday. 
The four judges, two men and two women, are expected to reserve their judgement for several weeks.
Reuse content