There's nothing like a traditional holiday to bring out some of the more unusual traditions human beings take part in.
We've made a list of some of the more bizarre Easter traditions that take place across Europe.
Corfu: Pottery smashing
You'd be wise to watch your head if you happen to find yourself wandering through the streets of Corfu on any given Easter Saturday. At the stroke of 11am, the residents begin enthusiastically lobbing all sorts of pottery out of their windows in another example of the ancient Grecian high art of smashing.
The noisy custom apparently derives from Venetian tradition when, on New Year's Day, they threw their old possessions from the window in the hope of receiving new ones. An act that would surely be commended by Apple bosses today.
A tip for when throwing out a pot is to fill it with water, much more noise apparently.
Norway: Reading a crime novel
It might sound like the title of slightly lazy satirical article but it's true. In 1923 two Norwegians called Nordahl Grieg and Nils Lie wanted to get some publicity for their crime novel titled, fairly literally, 'The Bergen Train was robbed at night'.
They paid the national newspaper Aftenposten to print the title on its front page on Easter Sunday as if it was a real news story and this cemented it as seasonal classic. From then on the tradition of Påskekrim took hold in which Norwegians settle down a piece of crime fiction to see them through the last dregs of their long winter.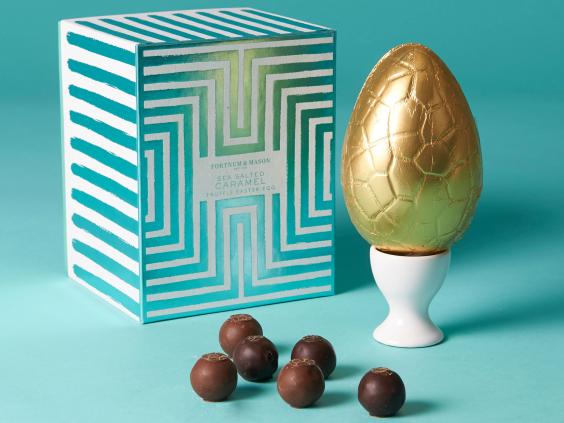 Germany: Dancing is banned
The German tradition of Tanzverbot does not differentiate between waltzing or twerking. All forms of boogey are forbidden in 13 out 16 German states of Good Friday. The ban dates back to the puritanical Lutherans who weren't particularly known for their love of good times. Trendy clubbers in Berlin are not thought to be affected.
Easter 2015: Unusual films involving resurrection
Easter 2015: Unusual films involving resurrection
1/10 Alien (1979)

Sigourney Weaver, as Ripley, in Alien.

20th Century Fox

2/10 The Terminator (1984)

Schwarzenegger in The Terminator, sent from the future to kill an unborn child that is destined to defeat his organisation.

Rex

3/10 Beloved (1998)

A young woman killed by her mother to save her from a slave owner returns to haunt her. Based on the novel by Toni Morrison.

4/10 It's A Wonderful Life

After wishing he had never been born, an angel grants George Bailey's wish - only for him to realise how many lives he's affected in his own.

AP

5/10 The Lion King (1994)

The circle of life, the moment before newborn cub Simba is shown to the rest of the kingdom.

Rex Features

6/10

After being stranded on earth E.T is rescued by a small group of children - but events soon transpire against them.

7/10 The Crow

After he and his fiancée are murdered on the night before their wedding, musician Eric Draven rises from the dead to take vengeance.

8/10 The Chronicles of Narnia: The Lion, the Witch and the Warderobe (2009)

C.S. Lewis' tale sees Aslan - a loose depiction of Christ - sacrifice himself for the traitor Edmund. Aslan later rises from the dead in the presence of sisters Susan and Lucy.

All Rights Reserved

9/10 A Matter of Life and Death (1947)

David Niven and Kim Hunter star in a film about a wrongful survival and eventually death.

Rex

10/10 Meet Joe Black (1998)

A young man (played by Brad Pitt) is killed in a car accident and his body inhabited by death. Later, in return for his experiences, death restores life to the man.

REUTERS/HO Old
Czech Republic : Whipping women with willow branches
Spare a thought for the poor women of the Czech Republic tomorrow.
In what is perhaps the most bizarre of all the Easter traditions, men ceremonially whip women with a stick of willow branch. This is apparently to ensure fertility and vitality as the willow is the first tree to wake in spring. How kind.
Apparently it's more symbolic now and the whipping is more of a "light brushing" but still, we'd rather stick to rolling eggs down a hill.
Finland: Watching grass grow
Maybe not quite as exciting a number of other Easter rituals, Finland's offering is a wonderfully quaint ode to spring. The use of quaint there certainly not to be confused with actually just a bit boring.
Children plant grass in small portable beds inside the house and literally sit and watch it grow. The excitement really ramps up to new levels when the shoots break through though as the children place eggs among the stems.
Hungary: Throwing buckets of cold water over women
The name 'sprinkling' makes this one sound rather nice but in fact Hungary's Easter tradition, as anyone who has ever fled in fear from an older sibling brandishing a bucket of water can attest to, is a little more extreme than it sounds.
Also known more appropriately as 'Ducking Monday,' men chuck buckets of cold water over women to assure that they don't "wither" like flowers. Charming.
Reuse content