A plane carrying parachutists has crashed killing eleven people on board, shortly after taking off in Poland.
Twelve people – including the pilot – were travelling on the twin engine aircraft when it took off for a training flight, confirmed Pawel Fratczak, a firefighter spokesman.
It is thought to be the worst passenger plane crash in Poland in recent years.
One person escaped the incident with their life, receiving injuries that are now being treated in hospital though their severity is unknown.
The Piper Navajo aircraft crashed and caught fire in an orchard in the village of Topolow after taking off from an airfield in Rudniki, southern Poland.
Eye witness Barbara Minczykiewicz, told Poland's Gazeta Wyborcza newspaper that the plane was "flying very low, close to houses. It tilted to one side on its wing."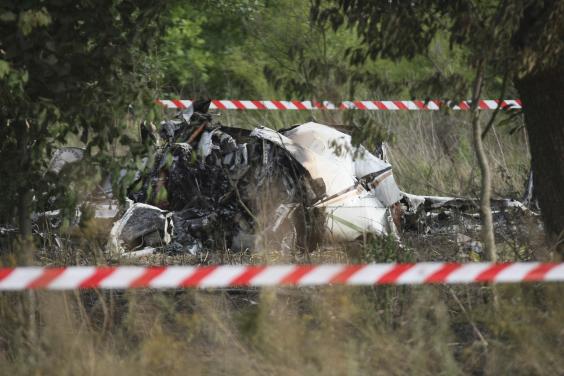 Police spokeswoman Joanna Lazar said that the sole survivor was aided by local residents who had rushed to the scene.
"We have established that just after the crash local residents came running towards the wreckage and helped to save one of the passengers from the plane. A 40-year-old man was taken to hospital."
Another eye witness said that one person had attempted to get out of the plane as it caught fire but had slid back inside.
An investigation has been launched into the cause of the incident, with firefighters suggesting that the plane may have been overloaded.