The European Commission has been told it must publish details of meetings between top officials and tobacco industry lobbyists, after the official EU watchdog said its lack of transparency amounted to "maladministration".
Emily O'Reilly, the EU ombudsman, described the Commission's approach to its dealings with cigarette companies as "inadequate, unreliable and unsatisfactory".
Despite playing a key role in framing European laws on smoking and tobacco products, the Commission – the EU's executive – was found to have failed to publish sufficient information on meetings with the industry and its influential lobbyists.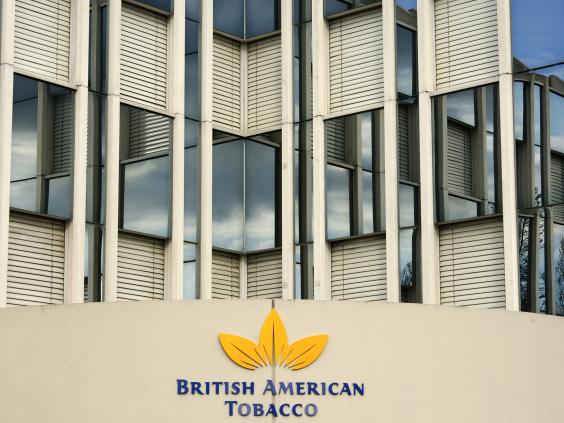 Ms O'Reilly criticised the Commission for only releasing information in response to specific request, adding that the Commission "has a particular responsibility... to ensure that policy-making in public health is as transparent as possible". 
Her investigation followed a complaint which came after it was discovered that senior EC officials were not disclosing meetings with lawyers from tobacco companies.
A clampdown on the harmful effects of smoking resulted in intense lobbying efforts by several of the big tobacco companies. Philip Morris International and British American Tobacco are legally challenging the European Union's Tobacco Products Directive – which regulates the manufacture, presentation and sale of tobacco products – in the European Court of Justice, claiming it has no legal basis.
The complaint was brought by Corporate Europe Observatory (CEO), a transparency campaign group, which claimed the Commission was not meeting UN mandated tobacco lobbying rules.
The UN World Health Organisation (WHO) rules, which the EC is signed up to, says decision makers should "act to protect [health] policies from commercial and other vested interests of the tobacco industry in accordance with national law".
TTIP controversy: what an FOI request revealed
TTIP controversy: what an FOI request revealed
1/14 TTIP controversy

Responding to a Freedom of Information request from an EU watchdog regarding contacts between officials and the tobacco industry, the European Commission released a set of documents that had been so heavily redacted as to be meaningless. In this 14-page letter from British American Tobacco from its London HQ, outlining its "serious concerns with the consistency of [redacted]", only five per cent of the text was visible.

2/14 TTIP controversy

Page 2

3/14 TTIP controversy

Page 3

4/14 TTIP controversy

Page 4

5/14 TTIP controversy

Page 5

6/14 TTIP controversy

Page 6

7/14 TTIP controversy

Page 7

8/14 TTIP controversy

Page 8

9/14 TTIP controversy

Page 9

10/14 TTIP controversy

Page 10

11/14 TTIP controversy

Page 11

12/14 TTIP controversy

Page 12

13/14 TTIP controversy

Page 13

14/14 TTIP controversy

Page 14
Ms O'Reilly said that the EC was breaking these rules, rejecting the EC's arguments that responding to MEPs questions in the European Parliament, as well as freedom of information requests, amounted to adequate transparency. She said the WHO lobby rules applied to the wider EC and not just the Health Directorate.
Ms O'Reilly also urged the Commission to publish details of all meetings with tobacco lobbyists online and asked the Commission for an update on its promise to introduce a mandatory transparency register for lobbyists.
"This ruling is a significant victory for the fight against the sinister scheming of this lethal industry," said CEO's Olivier Hoedeman. "The Commission's complacency and secrecy over its contacts with the tobacco industry are deeply regrettable – but part of a pattern. We hope it will finally get the message that it must fulfil its UN obligations and take strong measures to prevent the undue influence of tobacco lobbyists." 
But the commission defended its record. "The commission is fully committed to enhanced transparency across all areas of its work," a spokeswoman said. She added that they would reply to the Ombudsman by December.
Reuse content